Stanbic Holdings Plc on Thursday, March 9, announced a Ksh 9.1 billion after-tax profit for its financial year ended 31 December 2022.
The listed financial services provider attributed the 26% after-tax profit growth to strong revenue and balance sheet growth.
Stanbic Kenya and South Sudan's Chief Executive, Mr. Joshua Oigara said the firm's strategic plan formulated and adopted three years ago continues to facilitate growth and organizational resilience.
He noted that the strategic plan founded on digital innovations for service delivery, enhanced consumer experience and increased operating efficiencies had translated to an accelerated balance sheet growth.
"Despite the uncertain and challenging operating environment last year, the business delivered strong results, thanks to focused execution across our strategic plan. The plan is anchored on catalytic growth pillars such as customer service excellence and technology integration to boost operating efficiencies. We can see the payoff whilst providing a good launchpad for the next three-year strategy to be unveiled later this year," Oigara stated.
The lender posted a 28% revenue growth to close at KES 32 billion in the period under review.
Customer deposits increased by 12% to stand at KES 272 billion, while loan and advances to customers were up 27% to close at KES 236 billion.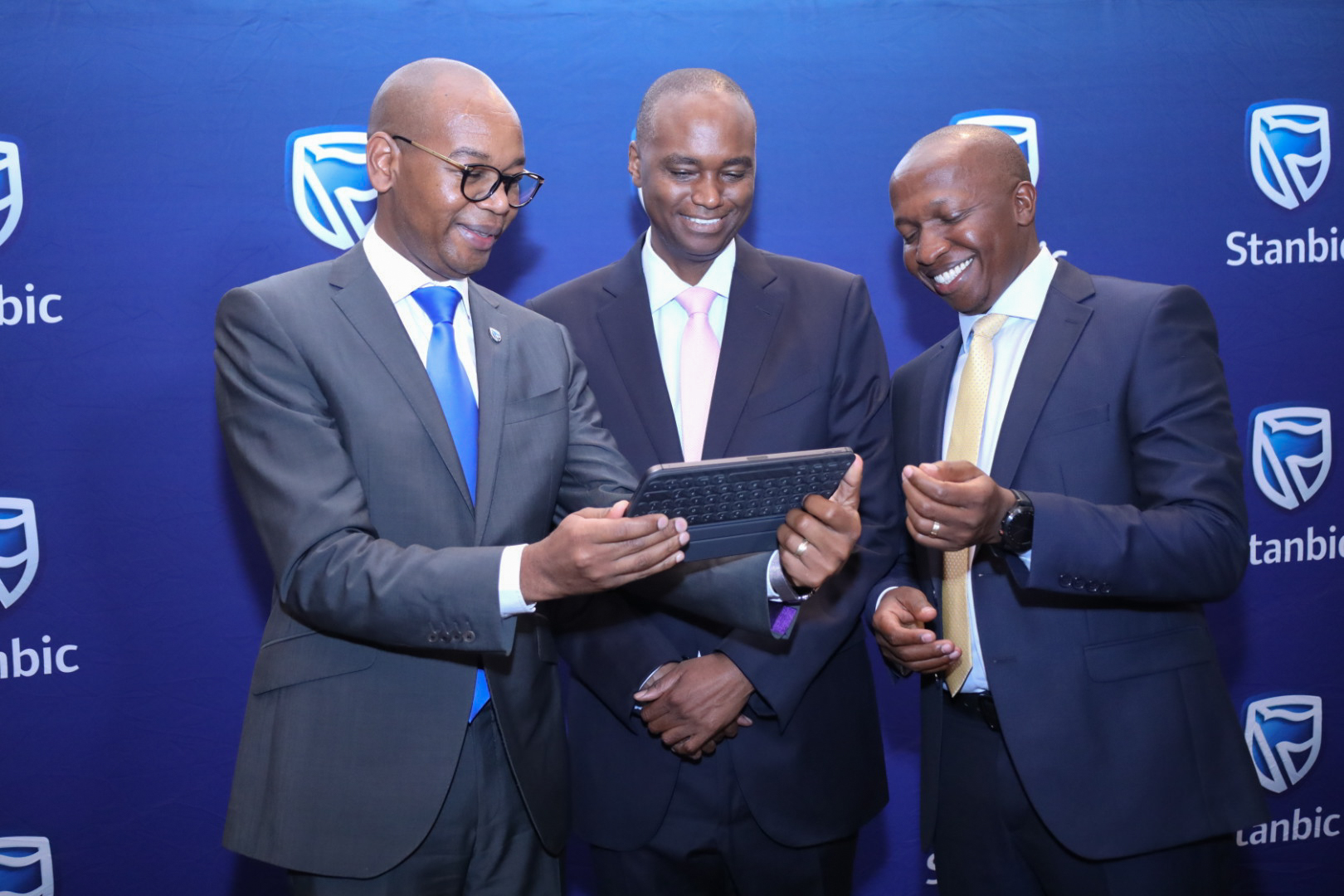 Shareholders at the Nairobi Securities Exchange (NSE) listed firm will, subject to approval at the next Annual General Meeting, enjoy KES 4.98 billion in dividends, being 55% of the 2022 profit after tax and representing a 40% increase in total dividend payment from previous year's KES 3.56 billion.
Stanbic Holdings Chief Financial and Value Officer Mr. Dennis Musau noted that the significant progress on its strategic plan and requisite measures made by the Bank over time have cumulatively contributed to its strong growth momentum.
"Over time, we have made investments to drive faster customer acquisition, efficient and convenient service and internal operational efficiency. The outcome of these efforts is evident in our Cost to Income ratio which reduced from 50.9% in 2021 to 46.7% in 2022, boosting our Return on Equity to 15.3%, up from 13.3% in 2021," said Mr. Musau.