Ventures on Wednesday, March 22, strengthened its commitment to transform the African start-up ecosystem with the launch of Delta40.
Delat40 is a new venture studio that aims to increase incomes and tackle climate change in Africa by building and investing in technology ventures.
US ambassador to Kenya Meg Whitman, who spoke at the launch event, highlighted the pioneering mix of talent, technology, capital, and hands-on support the Delta40 team will provide African founders and startups innovating to solve the biggest problems.
Delta40 focuses on technology-driven energy, agriculture, and mobility ventures led by diverse, experienced founders. In addition to capital, Delta40 acts as a co-founder, providing fast, iterative product testing, technology brokering, early-stage commercialisation, and working side-by-side to increase the speed of venture building.
Delta40 secured early funding and strategic support from Autodesk Foundation and the Global Energy Alliance for People and Planet (GEAPP), a collective action platform partnered with The Rockefeller Foundation, IKEA Foundation, and Bezos Earth Fund, leading climate tech law firm Wilson Sonisi, as well as government, private sector, and finance institutions.
Led by Lyndsay Holley Handler, who brings two decades of leadership, operations, and startup experience growing ventures in 15 countries across the continent, the Delta40 team has a deep understanding of how to navigate challenges and succeed in Africa's booming tech scene.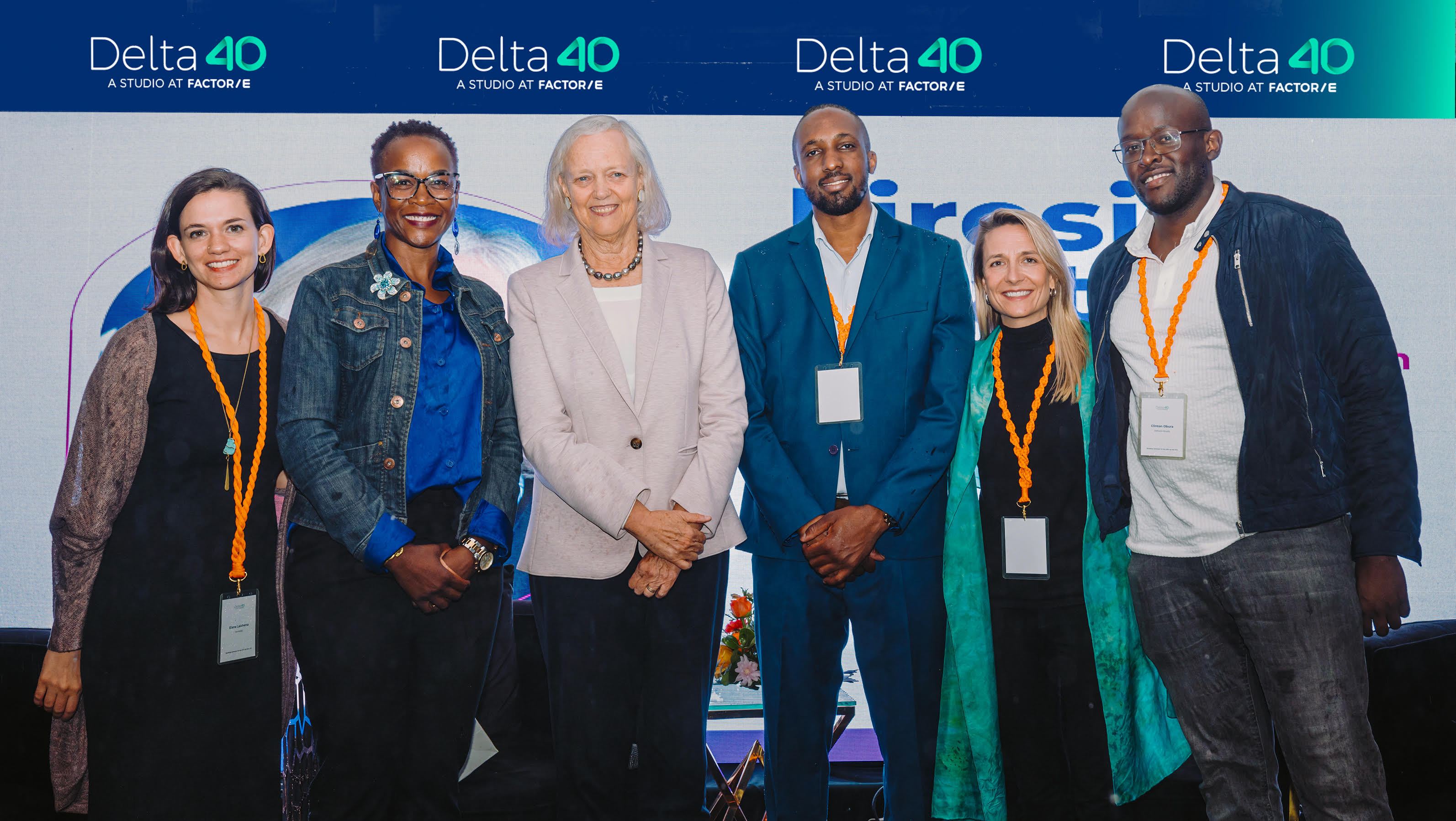 Holley Handler previously led clean energy company Fenix International through pan-African expansion with MTN, which was acquired in 2018 by ENGIE, the French multinational utility company. Through Delta40, she aims to use her considerable knowledge to help other entrepreneurs scale their ventures with organic growth or strategic corporate partnerships and acquisitions.
Delta40 Co-Founder and Managing Partner Lyndsay Holley Handler said:
"By 2100, 40% of the world's population will live in Africa. This presents an incredible opportunity - and imperative - to invest in entrepreneurs on the ground developing life-changing climate innovations. We are launching the Delta40 Venture Studio to connect African and female founders with the technology, talent, capital and leadership support they need to build successful companies and thrive. Together with our founders, we aim to build a portfolio of transformative ventures across this important continent that improve lives, amplify the entrepreneurial ecosystem and protect the planet for generations to come."
Delta40 benefits from the support of Factor[e] Ventures, an organization of venture builders and pre-seed investors. They collaborate on sourcing Founders, developing theses, brokering technology, and providing a post-investment support platform that adds value to portfolio companies as they grow.