President Willliam Ruto has nominated former Treasury Principal Secretary Dr. Kamau Thugge as the next Central Bank of Kenya (CBK) Governor. 
Thugge will replace the outgoing CBK Governor Dr. Patrick Njoroge. 
"President William Ruto, on the recommendation of the public service commission, nominated Dr. Kamau Thugge for appointment as the Governor of the Central Bank of Kenya. 
"The Presidential nomination comes ahead of the imminent retirement of Dr. Patrick N. Njoroge, CBS who has served the nation with distinction as the ninth Governor of the Central Bank from 19th June 2015 and who is statutorily ineligible for reappointment," President Ruto stated. 
The statement adds," Should Dr. Kamau Thugge receive the seal of approval of the National Assembly, he will be the tenth Governor of the Central Bank of Kenya."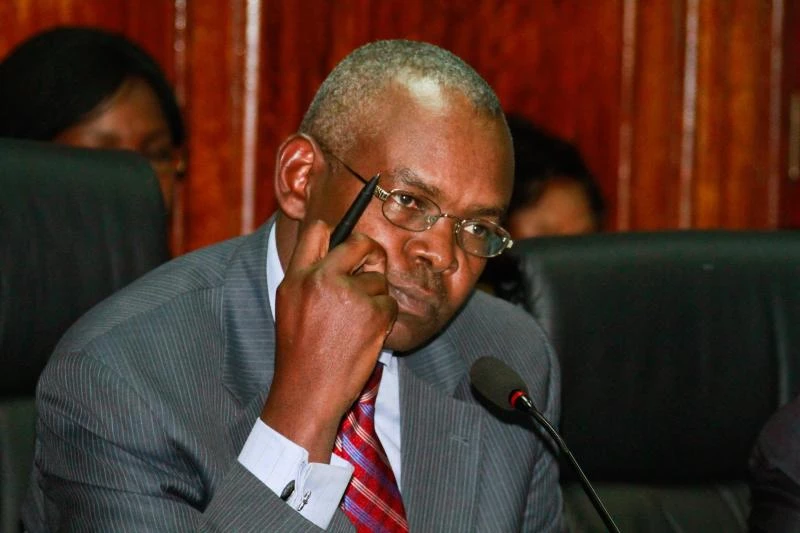 Thugge is a holder of a Doctoral Degree in Economics from John Hopkins University in Maryland, USA. 
The nominee also had a long and successful career at the International Monetary Fund from 1985 to 2010; where he served in the positions of Economist, Senior Economist, and Deputy Division Chief. 
In October 2022, Ruto appointed the Former Treasury Principal Secretary Senior Advisor and Head of Fiscal Affairs and Budget Policy in the Executive Office of the President.
Thugge was hounded out of office as Treasury Principal Secretary after being linked to the multi-billion Arror-Kimwarer dams scandal case in 2019.  
The Director of Public Prosecutions Noordin Haji in 2021 withdrew all charges against him, making him a State witness against his former boss Henry Rotich over the Kimwarer and Arror dam scandals.