The United Kingdom has announced that it will finance projects worth Sh8.9 billion (£49m) to fight climate change in Africa. 
In a statement to newsrooms on Monday, September 4, the UK noted that the projects would focus on mobilising finance for climate action and help people manage the impact of climate in Africa. 
"New UK-backed projects worth £49 million will be announced at the inaugural Africa Climate Summit, hosted by Kenya from 4-6 September. These projects will focus on mobilising finance for climate action and help people manage the impact of climate change across the continent – two critical areas in Africa's fight against climate change. The funding will help to create jobs, grow economies and improve the lives of women, farmers and at-risk communities," part of the statement read. 
This will include £34 million for new projects across fifteen African countries to help women, at-risk communities, and more than 400,000 farmers build resilience against the effects of climate change, under the established CLARE, CIWA and WISER programmes.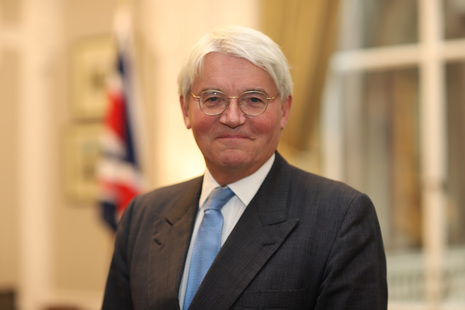 UK Minister for Development and Africa Andrew Mitchell is also attending the Africa Climate Summit and Africa Climate Week in Nairobi which kicked off on Monday, September 4, at KICC. 
Mr. Mitchell is expected to launch seven new climate finance projects at the Summit.
He will also reaffirm the UK's commitment to providing £11.6bn international climate finance over five years and will call for rapid reform of the international financial system to unlock trillions of dollars to combat climate change.
Kenya is hosting the climate summit week from Monday to Wednesday this week with President William Ruto saying," The fact that we are having the first ever Climate Change Conference in Africa is a success." 
President Ruto has urged nations to come together and be part of the solution in the fight against climating change stating, "Climate action is not a Global North issue or a Global South issue. It is our collective challenge, and it affects all of us. We need to come together to find common, global solutions."