As the festive period approaches, you now have a chance to gift yourself, friends or family with one of the best android TVs of 2022.
Syinix has announced upto 50% offer on selected TV sets. The good news is that one of the most popular TVs Syinix U51; a game-changer in the Kenyan audio-visual electronics industry, has a lucrative offer.
The offer runs from 8th November – 2nd December 2022. If you want to buy the TV sets, visit https://ke.syinix.com/ and make you purchase while the offers last. 

 Special Features of Syinix U51
4K Resolution ; With Ultra High Definition resolution 3840×2160 and its super-resolution technology. Grainy and blurry images popularly referred to as 'michele' are non-existent on this TV thanks to the super-resolution technology used.
2*12W Stereo&Dolby audio; A speaker that produces a louder, clearer, and better sound. In addition, the audio is powered by dolby which ensures the quality is above board and provides users with a home theater level effect.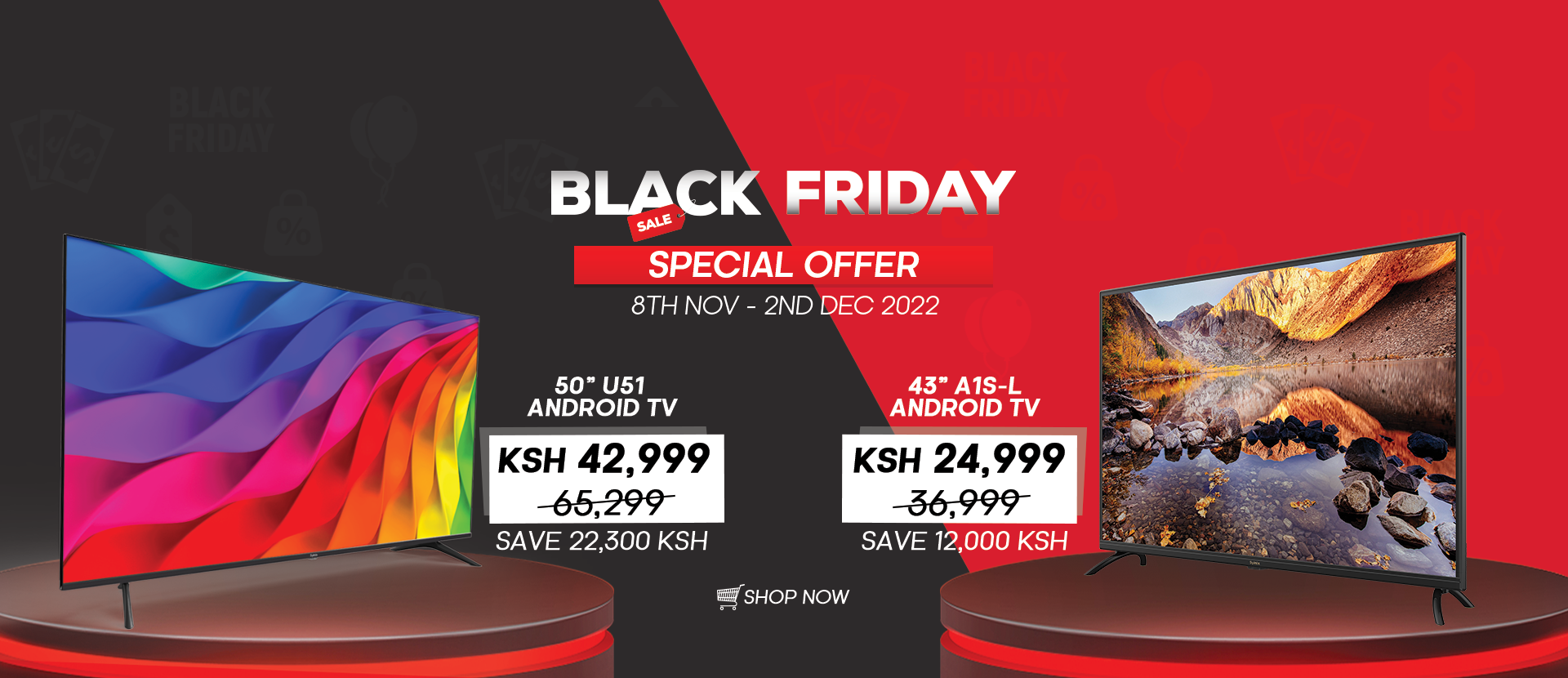 Remote Control; With the Syinix U51, remote struggle is a thing of the past as it has been incorporated with a high tech Google assistant button that helps user scout the web. All you have to do is talk and your search results will be automatically displayed.
Special Features of Syinix 43 A1S-L 2K Smart Android TV
It has excellent picture and sound quality. It has a Voice Remote Control and all you need is to speak as opposed to the physical remote.
The Syinix 43 has 24W Dual Speaker and Chromecast. It is also worth mentioning that it helps you save the cost of buying an extra set-top box as it is an in-built Free Satellite TV.
To make sure all purchase without any after-sell worries, Syinix built an cooperation with Carlcare, which provide official after-sell service for all Syinix products. 
Syinix, which was founded in 2015, is one of the leading and professional household appliance brand in Africa. The brand has become popular in Africa for producing quality and affordable Smart TVs in Africa.