Norway's Crown Prince Haakon Magnus and Sweden's Crown Princess Victoria will visit Kenya and will land in the country on Tuesday, November 22.  
In a joint press conference on Wednesday, November 16, Norwegian Ambassador to Kenya, Gunnar Andreas Holm, and Sweden's Ambassador to Kenya, Caroline Vicini disclosed that the visit was courtesy of the United Nations Development Programme (UNDP). 
The crown Prince is the Ambassador for the UNDP while the Crown Princess has worked a lot on Sustainable Development Goal 14 which is about "Life below water".   
The visit will focus on strengthening relationships between the three countries. Emphasis will be put on reinforcing Norwegian and Kenyan collaboration on trade and business development, climate adaptation, biodiversity, and broader multilateral interests.
"The two royals will be followed by a considerable business delegation and there will be a huge interest in Norwegian and Swedish companies looking not only at the Kenyan market but Kenya as a gateway to the larger East African market. There will be a private sector conference on the 24th of November organized by the two embassies (Sweden and Norway) for promoting business and trade between the respective countries. 
"We are looking at renewable energy and sustainable development with a special focus on food security on how Norwegian and Swedish companies can bring solutions in these areas. The whole area of environment and climate change will feature prominently during the visit," Ambassador Gunnar told the press.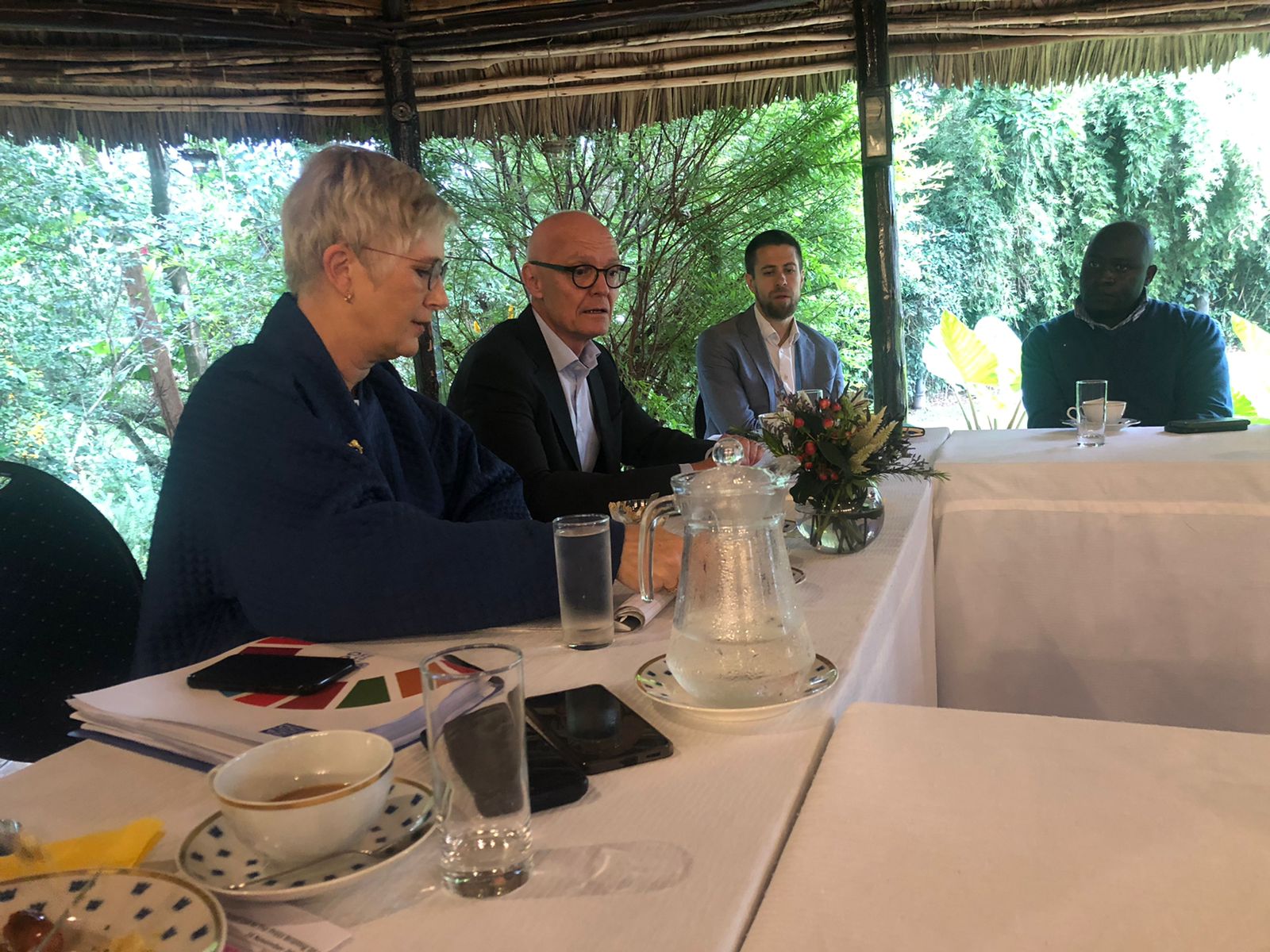 On the other hand, Ambassador Caroline Vicini noted that Sweden is interested in proposing solutions to Kenya on the mass transportation system specifically the Bus Rapid Transit (BRT). 
"There is a great interest from our industry in mass transportation starting hopefully in Nairobi where we have several companies that are interested among them Scania and Volvo, we have other solutions in this area like traffic safety, We hope to be able to propose solutions. We have a considerable presence in a number of companies in the medical sphere," she stated. 
The Crown Prince and the Crown Princess will inaugurate the new premises of the Swedish and Norwegian trade promotion offices in Nairobi. They will also open a business forum, bringing together a wide range of Norwegian, Swedish, and Kenyan businesses to discuss opportunities for trade and investment.
At the same time, the two Ambassadors said that the Crown Prince and the Crown Princess would undertake field visits in several counties which will include Meru and Kwale. 
The two royals, during their visits to the Counties, will meet with key representatives of the Government of Kenya, and the broader UN family in order to gain insights into the work of the United Nations and UNDP in Kenya.
According to Sweden's Ambassador to Kenya Vicini, the Crown Princess is a frequent visitor to Kenya and is the patron of a foundation that runs a school and health center in Meru County where she will visit.