Ghanaian reggae-dancehall artist Charles Nii Armah Mensah Jr popularly knowns as Shatta Wale has landed in Kenya.
Wale was seen at the Jomo Kenyatta International Airport on Friday, March 31, immediately after arriving in the country.
The dancehall artist was spotted with Aggrey Sayi, the Odibets country marketing manager.
He is best known for his singles Dancehall King, my level and We taking over.
This journalist has established that the dancehall artist has been brought to Kenya by mad fun travel.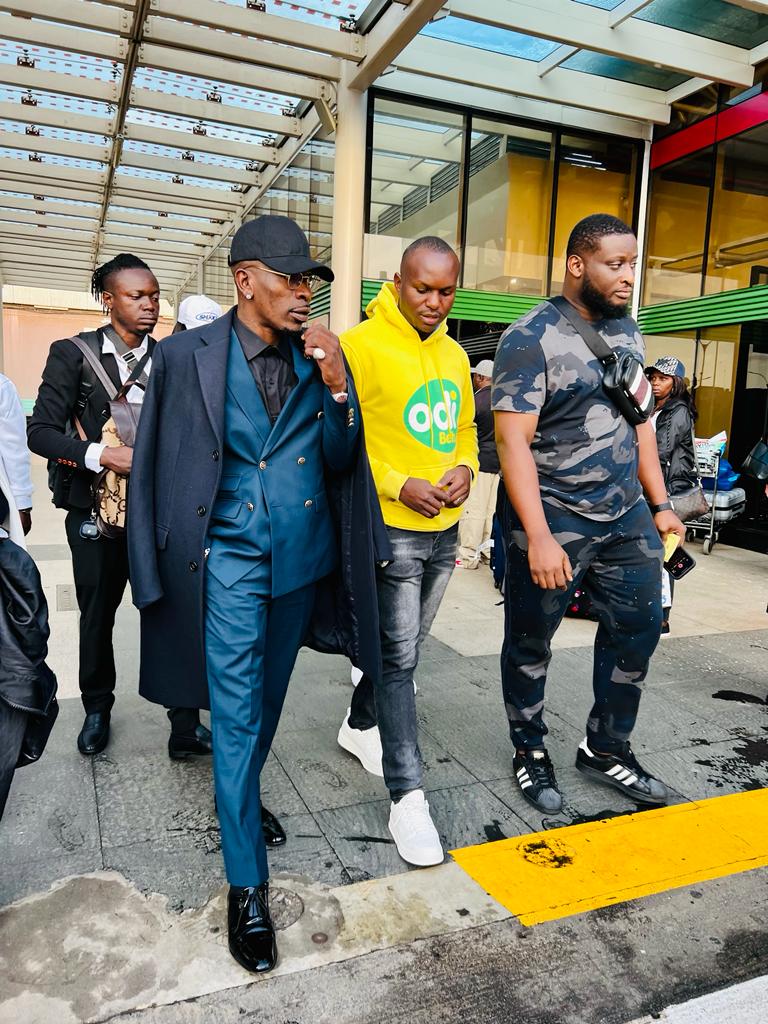 This journalist reached out to Mrs. Martina Kitavi, who is the head of operations at Mad fun, to ask more about Shatta's visit. However, Mrs Kitavi could not disclose why the reggae artist is in Kenya.
Mad Fun Travel is a new and innovative online travel agency that aims to revolutionize the industry and tourism in Kenya.
The company provides event ticketing, movie ticketing, and travel packages that include hotel and flight bookings all under one platform.