The decision of the Azimio La Umoja Coalition Party to contract Tanzanian music ace Diamond Platinumz to perform at its final rally has caused ripples in the Kenyan entertainment scene.
Diamond landed in Nairobi on Saturday, August 6, for a less than an hour performance at Azimio's political event at the Kasarani Sports Centre.
"Raila baba lao, Martha mama lao," Diamond kickstarted his performance as he rallied Kenyans behind the Azimio duo.

Despite the electrifying performance he put up at the venue, a section of the Kenyan entertainers is unamused.

Comedian Eric Omondi lamented over the matter but dropped the hot ball on the Kenyan musicians whom he suggested have been sleeping on the job.
While praising Diamond, the seasoned comic called out the Kenyan artists for their failure to raise to the occasion.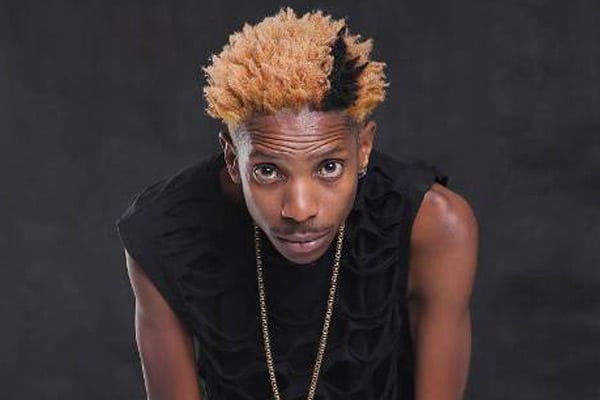 Omondi implied that the Tanzanian musician had raised the bar too high and that it was time his Kenyan counterparts caught up with him.

"It's a very sad day for the Kenyan Music Industry. First and foremost let me CONGRATULATE my brother Diamond Platnumz for continuing to raise the East African Flag. Kudos bro!" wrote Omondi on Instagram.
"It says a lot that on this very definitive and historic moment in our nation non of our local musicians was found worthy!!! I don't blame anyone but the musicians!!! Unless our Musicians rise to the occasion and take their place, this will only get worse! Listen to me, I have said this and I will say it again; Put in the work!!! We need showbiz! Not these boring, predictable, and complacent things you keep bombarding us with!!! Wake up. I am just waiting for parliament to resume I will do my part and ensure we pass the 75% airplay. you must all wake up," said Eric.
To join Omondi in the lamentation was musician Juliani who also took his frustrations to Instagram.

The hip-hop artiste took issue with the Raila Odinga-led political faction's choice of an international talent at the expense of the local artistes.
"Diamond in Kasarani was distasteful. Any Kenyan would have sufficed," wrote Juliani.

It should not be lost that prior to Diamond's performance, Kenyan Femi One entertained the stadium for a moment.