In May 2014, after receiving an Oscar award, renowned actress Lupita Nyong'o delivered a remarkable speech with one of the stand-out quotes " no matter where you are from, your dreams are valid."

This quote is the embodiment of Benjamin Onyango; a Kenyan who was brought up in Nairobi's Ofafa Jericho area, but grew to conquer Hollywood.
In this article, we outline Onyango's journey from Jericho to Hollywood:
Onyango's Early Life and Education
Onyango spent his childhood in the Eastlands area of Nairobi. He attended Ofafa Jericho Primary and Secondary Schools. His love for art started at a young age where he would play the guitar.
His amazing guitar-playing skills saw him land a spot at Fireplace rock band as the lead guitarist.
He would always feature in the band's weekly Sunday gigs at a local joint in the city.
Music was not the only thing he did, Onyango also wrote and performed skits at his church; Jericho Baptist.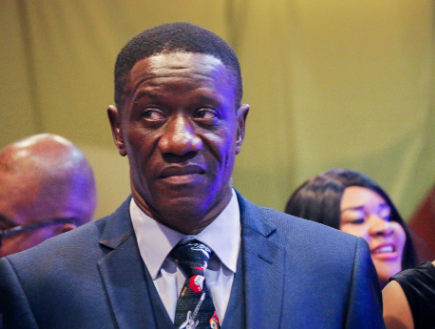 File image of renowned Hollywood actor Benjamin Onyango. [Photo: Courtesy]
Moving to America
In 1987, Onyango moved to the United States of America (USA) where he planned to secure higher education.
He attended California State University and graduated after seven years due to financial constraints.
Speaking during a past interview, the renowned actor noted that he was forced to do odd jobs in order to raise funds for his education and for his survival.
'My first job was as a dishwasher and a busboy. I also worked at the wages department of the school and later in the evening worked at a pizza shop," he was quoted.
Despite graduating with a degree in Information Technology, Onyango did not seek jobs in the field, but opted for careers in music and acting.
Landing His First Role
The acting industry in the United States is very competitive, therefore, Onyango stayed for long without landing any gigs.
However, his persistence and determination saw him secure an opportunity to feature as an extra in a movie set.
An extra is a person who features in the background of a movie or a film, their role is to always make the set appear like a real place. For instance, in some sets you may see the extras walking, they may form the congregation in a church setting among other scenarios.
"When I was working in the streets, I saw a sign advertising for actors as they needed extras. When I got home, I called in and that is how I got the role where I worked for over 50 to 60 movies," he narrated.
Being African and knowing Swahili helped him secure additional roles in the set as he was selected to teach cast members how to speak the language.
Onyango's Major Breakthrough
His major opening came when he least expected, as he was taking his daughter for an audition, but ended up being the one selected for his first major acting role on the movie Tears in the Sun.
The role helped him showcase his skills and attract other casting directors who recruited him to feature in several other films, thus making him a household name in Hollywood.
To date, he has featured on several high-profile movies that include; God's Not Dead, Two Worlds, General Hospital, X-Files, Dysfunctional Organized, and The Shield among others.