President William Ruto, his cabinet and a host of senior government officials on Thursday, January 5, 2023, trooped to Mt Kenya Fairmont Safari club in Nanyuki for a retreat to deliberate on Kenya Kwanza's campaign promises.

In this article, we share details of the facility that is among Kenya's high-end hospitality establishment.
According to information on its website, the hotel located in Nanyuki has 110 luxurious hotel rooms and villas that seat on a parcel of land estimated to be more than 100 acres.
Fairmont Mt Kenya has unique cottages with the main structure reflecting the 1950s colonial architectural design.
The facility boasts of independent quaint cottages including a cottage that was originally used by late renowned American actor William Holden.
Visitors staying in the facility get to enjoy a wide range of outdoor activities that include; golfing, horse riding, bush dining, and animal orphanage visit among others.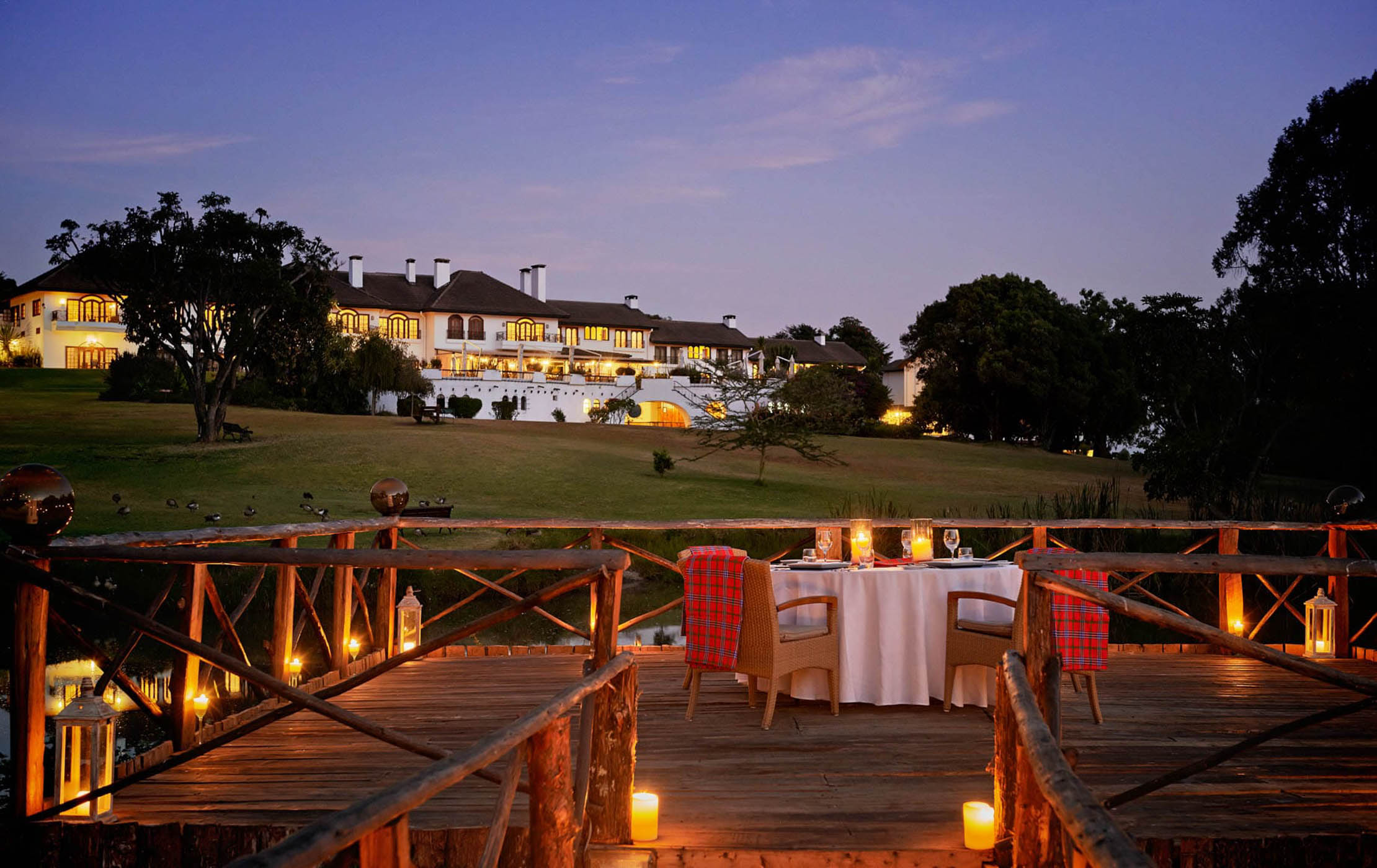 Exterior view of Fairmont Mt Kenya Safari Club. [Photo: Courtesy]
A part from food and accommodation, the facility offers other services that include concierge, baby sitting, laundry services, currency exchange, gift shop and medical service among others.
For dining services, one can either visit the club's restaurants; Colubus Grill and Tusks or settle for specialised dining were you can enjoy bush dinner, breakfast on the slopes of Mount Kenya or lunch at the Rose Garden.
The facility has a wide range of meeting spaces, with Kirinyaga room being its largest with a capacity of 300 persons. It is highly likely that this is the space where President Ruto's retreat is being undertaken.
According to information on the resort's website, a single room for two adults goes for Sh28,936 per night inclusive of breakfast.
However, the price changes depending on the season and the type of room a visitor requires.
William Holden Cottage which is one of the premium facilities at the resort ranges from Ksh140,000 to 146, 908 depending on the number of guests.
Sendeo Villa is the most expensive facility at the resort ranging from Sh199,216 for three guests and Sh202,555 for 4 guests.
The hotel which was formerly owned by an Israeli entrepreneur is currently owned by Billionaire Humphrey Kariuki.