Over the years, Kenya has had several Interior and national Coordination ministers(cabinet secretaries), however, the late Major General Joseph Nkaissery is one of the few whose service will forever be remembered owing to his no-nonsense approach to matters of security.

Having served in the army, Nkaissery was experienced in security matters and made his impact felt until his untimely death in July 2017.
Not much was known of Nkaisserry's life away from his official duties. However, after his death, his wife Hellen Nkaissery, and one of his close friends and former colleague in the army Captain Kung'u Muigai opened up on little known details of the late general, including an instance when he was almost thrown at Kamiti.
In her book dubbed The General and I, Hellen narrates an instance when the late former President Mzee Jomo Kenyatta threatened to throw Nkaissery and Kung'u to prison after he learned that they wanted to quit the military and venture into business.
According to Hellen, the two told the president of their desire to venture into livestock business, but he couldn't hear none of it.
Captain Kung'u while eulogising Nkaissery at his funeral, gave a vivid description of the incident, noting that the former president sought to understand why they were interested in business and even inquired whether they had the said livestock, or they were planning to steal them from locals.
"Nyinyi muko na mifugo ama munataka kuwa wezi wa mifugo?" Captain Kung'u quoted the late President Kenyatta.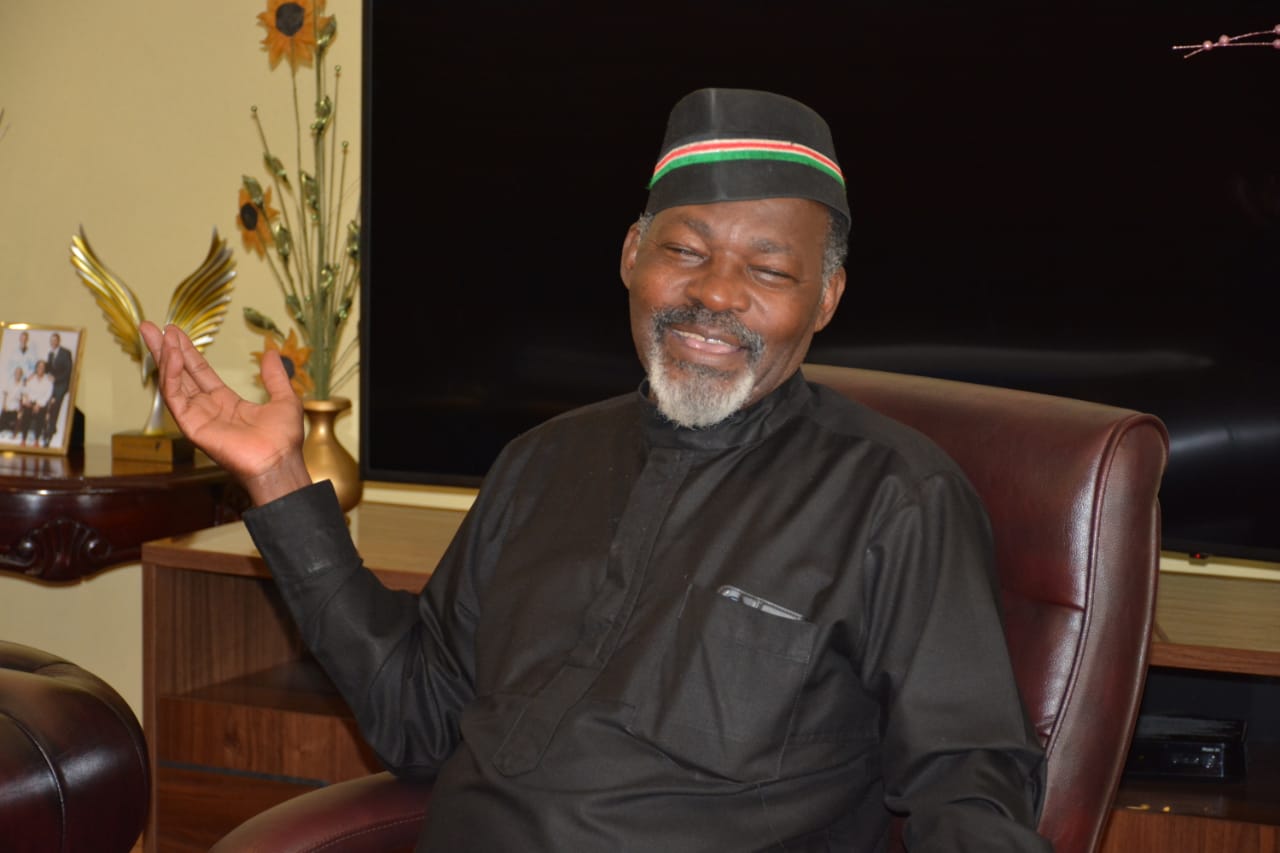 File image of Captain Kung'u Muigai. [Photo: Courtesy]
According to Kung'u, after the first unsuccessful attempt, they were taken to State House by then Army Commander General Mulinge.
At State House, President Jomo Kenyatta asked them why they had "refused" to go to work and gave them two options, either go back to Lanet barracks where they were based, or be dropped to Kamiti prison for defying the president.
"You know I am the Commander-in-Chief of the Armed Forces and the President of this Republic? If you refuse my orders, where are you going to go…These young men should get back to work. Jail whoever refuses to do so at Kamiti Prison," Kungu narrated the former president's remarks.
When they got back to the barracks, they two were reportedly detained for a month under a concept known as "open arrest"- this meant that they ate from their rooms and had no communication with the outside world.
According to Kungu after the incident, Mzee Jomo Kenyatta followed up to know their progress and even showed up for their pass out, where he encouraged Nkaissery that he has the ability to be a great leader if he decides to focus and avoid sideshows.
Kungu further noted that President Kenyatta's words inspired the late Nkaissery and made him the great leader he was until his death.