Faiba internet and Kass media are among the leading service providers in their respective industries, with Faiba focusing on internet services, while Kass media focuses on news and entertainment.

The two are also part of a huge business portfolio owned by Billionaire businessman Joshua Chepkwony.
In this article, we review Chepkwony's journey and outline some of the businesses he has invested in.
Who is Joshua Chepkwony?
Not much is known about his early life. However, media reports indicate that the businessman ventured into entrepreneurship at a young age where he was involved in the business of selling goats.
Businesses Owned by Joshua Chepkwony
Kass Media
He is the founder and owner of Kass Media Group which houses Kass FM and Kass TV which broadcast in Kalenjin vernacular language.
Launched in 2005 with the aim of reaching communities in the Rift Valley region, Kass TV and radio are now some of the leading media outlets in the country.
Jamii Telecommunication Limited (JTL)
The company popularly known as JTL was established in 2016 with its main service being provision of internet services and other digital services under the brand name 'Faiba'.
Seven years after its inception, JTL has become a household name in the country's digital space and boasts of being the first to deliver 1mbps broadband internet for KSh 1000 in Kenya, deploy a 700MHZ mobile network in Kenya and first VOLTE (Voice over Long-Term Evolution ) mobile service provider in Kenya.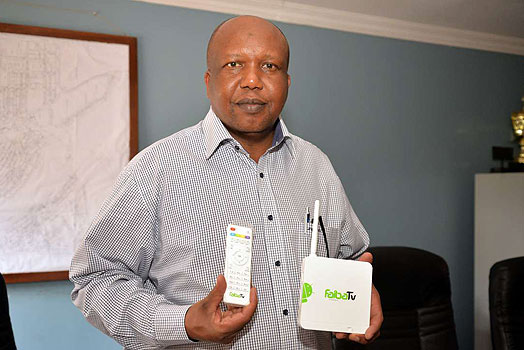 File image of Billionaire Joshua Chepkwony. [Photo: Courtesy]
VOLTE is an advanced technology that delivers high-quality life-like sound over voice and video calls across the 4G network.
The company also took the country by storm thanks to its animation adverts that dominated social media and local TV stations.
As of February 2022, the company had reportedly employed one 300 employees.
Jamii Millers
A year before unveiling JTL, Chepkwony launched Jamii Millers estimated to have cost him a whooping Ksh 1 billion.
The milling plant established on an eight-acre piece of land is located in Uasin Gishu company is said to have a capacity to process 3,000 bags of maize in a day.
Apart from maize, the plant also processes wheat flour and animal feeds
Sergoit Holdings
In a bid to tap into the real estate industry, Chepkwony invested in Sergoit Holdings, which owns the multi-billion Sergoit Golf and Wildlife resort.
According to information on its Facebook page, the resort is a prime property consisting of more than 3000 acres of pristine land situated at the heart of the North Rift.
The resort also serves as a wildlife sanctuary and is home to the Rothschild Giraffe – one of a priority species in wildlife conservation. Other animals include antelopes and a large variety of birds.