K1 club is arguably one of the most popular entertainment joints in Nairobi city. Its location and a good selection of music and events have made it a perfect spot for revelers.
Over the years, the club located in Parklands area has played host to huge concerts and amazing events that have set it apart in matters of entertainment.
In this article, we outline the history of K1 Club and its owners:
Establishment of K1 Club
The club was established in the 1980s by a businessman - Mwangi Kirungo alias Kahama who hailed from Eldoret.
Mwangi and his sons started investing in Nairobi in the early 80s after he was released from prison over claims that he took part in the 1982 attempted coup.
Thanks to a bank loan, Mwangi and his sons were able to acquire a hotel dubbed Kenya International Hotel in Ngara. This facility was later renamed Kahama Hotel.
After the successful purchase, Mwangi dived into the market again and acquired Tree Shade Hotel in Parklands which was later transformed to K1 Club.
Speaking during a past interview, Kahama's son Sammy Wakaina noted that one of the things that worked for them in the early stages was doing away with club entry fees.
The family enjoyed a successful stint in the hospital industry and opened branches in different parts of the country. The Kahama name became so popular, prompting the businessman to incorporate it as one of his official names.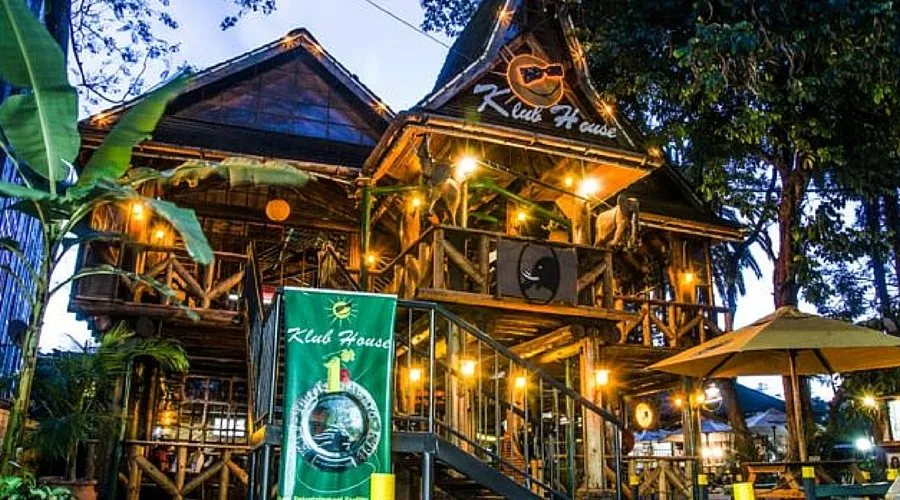 File image of K1 Club in Nairobi. [Photo: Courtesy]
Kahama's Death
Unfortunately, Kahama died in 1998. At the time of his death, the family had set up four hotels and one club.
Establishment of K2
The growth of K1 prompted Kahama's sons to open another branch dubbed K2 located along Baricho Road, Nairobi in the year 2001.
K2 operated for a couple of years after which it was shut down after the family failed a secure a lease renewal.
Family Wrangles
When he died, Kahama's wish was that his family remains united and oversee the business empire together.
The family fulfilled the wish up until the year 2011 when wrangles emerged over the administration of the estate that was estimated to be worth over 2 billion shillings.
Kahama's widow claimed that his sons threatened to kick her out of her matrimonial home and locked their sisters out of the family business.
The sons on the other hand claim that their mother has locked them out of the family office located in Parklands.
The Kahama estate is made up of Kahama hotels, K1 Club, and parcels of land and properties around Nairobi and Nyahururu.