Being tall is always considered an advantage especially when applying for jobs such as serving in the disciplined forces. While being tall has numerous advantages, it also has a disadvantage where one may intimidate his shorter counterparts.
One such case is that of Josiah Frost who at one point missed an opportunity to be the late President Daniel Moi's Chief of Protocol because he was seen as being "too tall".
Speaking during a past interview, Frost noted that the president's administration considered him for the Chief of Protocol role, but he missed out because of his height.
"It is only later on that I was told that I was too tall to be a chief of protocol. So I missed my chance to be chief at that time," he said.
Being a diplomat, he was appointed to serve at the Kenyan embassy in Israel- a role he held until another opportunity to serve in the late president's team came knocking.
In February 1997, he was appointed Mzee Moi's chief of protocol and served in the position for five years.
Frost divulged that while serving as chief of protocol, he occasionally clashed with the president's aide de camp over his height which was seen as overshadowing the president.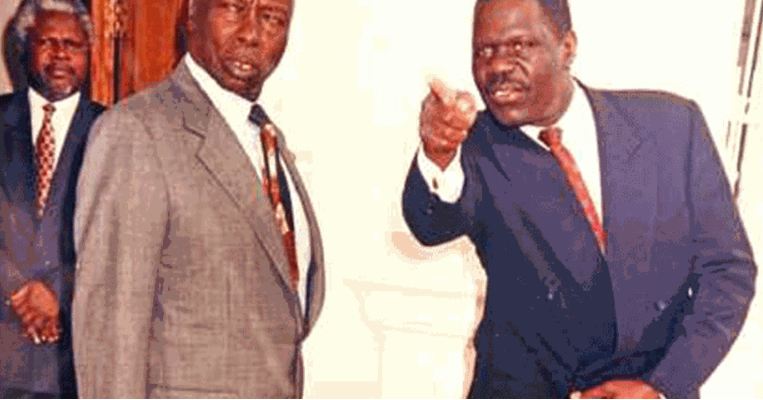 File image of Josiah Frost (R) late retired President Daniel Moi and former Finance Minister Chris Okemo. [Photo: Nation]

"My first role was very difficult because it got me at loggerheads with Mzee's aide-de-camp (ADC) at the time, Col Alexander Sitienei, who kept telling me to move. Luckily, Mzee intervened. I think he had heard him because he told him let the young man do his work," he disclosed.
He further noted that when taking photos and standing next to the president during functions, he would either bend or slant his legs so that he doesn't appear as being taller than the Head of State.
As chief of protocol, he accompanied the president on his trips making him one of the people who frequently rode on the presidential jet.
He notes that working with the late Mzee Moi was one of the best highlights of his career as he got to travel and interact with different people across the world.
After completing his tenure as chief of protocol, he was sent to Germany where he served as Kenya's ambassador.