When life gives you lemons, make lemonade is a proverbial phrase used to encourage people to always see the positive and try to take advantage of circumstances that life throws at us.
Janet Chepkoech, a resident of Kericho is probably one of the best examples of the above phrase, as she embraced a tough period in her life and came up with a business idea that generated thousands of shillings for her.
Speaking during a past interview, Chepkoech a porridge hawker, noted that she got into the business in order to provide for her family since she's the breadwinner and did not have formal employment.
Once she got into the business, Chepkoech built a solid customer base that she supplies porridge to on a daily basis. She said her regular clientele was made up of officials of the Kericho County government and traders across the town.
The mother of two said she makes up to Sh4,000 daily, meaning if she works 6 days a week, Chepkoech makes upwards of Sh100,000 in a month.
"On a good day, I sell 10 liters of porridge that is 5 liters of fermented and 5 liters of non-fermented porridge with a cup costing Sh20 and over 100 chapatis by mid-morning and that is how I make Sh 4000 a day. With that kind of money, I am able to save and participate in table banking groups as well as fend for my family," she was quoted by Kenya News Agency (KNA).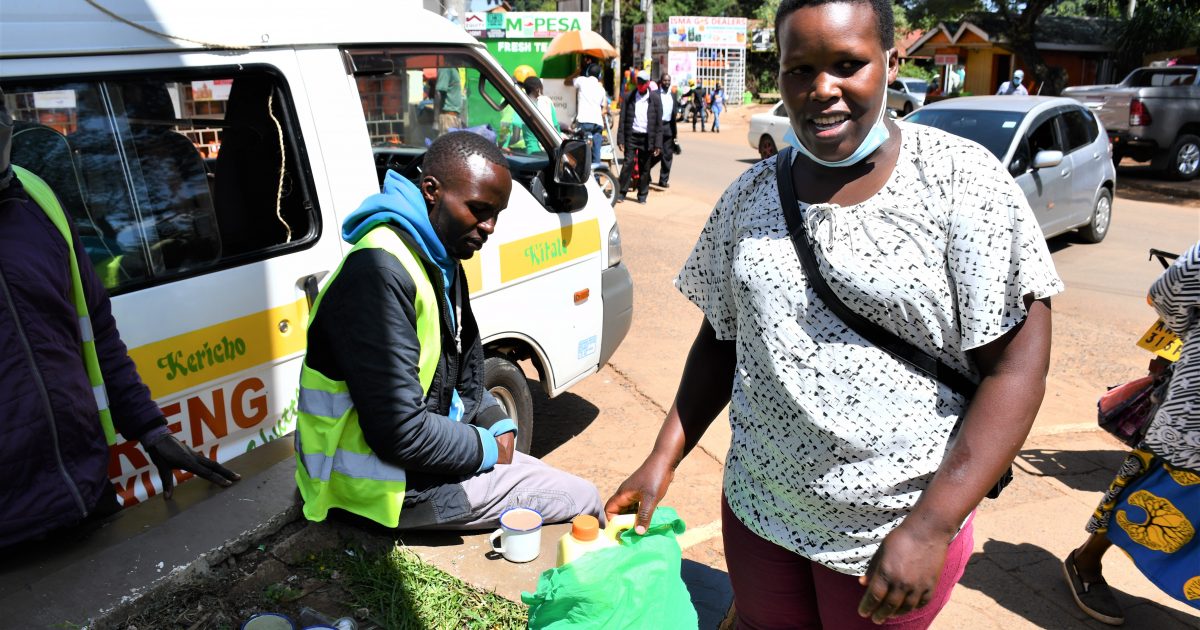 File image of Janet Chepkoech. [Photo: KNA]
Chepkoech noted that she has to be up in the wee hours of the morning to ensure that the porridge and chapatis are ready on time for delivery to customers.
She divulged that she's been in the business for over 5 years, adding that her main motivation is to educate and provide for her children.
"My children who are both in high school have chosen great careers. The firstborn wants to be a doctor and the last born wants to be a lawyer. I am determined to give them the best with the little I earn and to ensure they fulfill their dreams. That is why I wake up at 4 am every day to prepare porridge and chapatis to sell in town," she was quoted.
Explaining what has worked for her, Chepkoech noted that consistently producing food that meets the expectation of the customer, positively receiving feedback, and listening to her clients have been the game changer for her business.
"Maintaining good hygiene and creating a friendly relationship with the customers has worked magic for me. I also ensure that I meet the standards of my customers. So, I treat them with the dignity they deserve," she said.
Like any other business, hers too has not been a walk in the park. She explained that Covid-19 was one of the major challenges, especially with the strict containment measures provided by the government. This hit her business hard, but she was able to pick up.