Kevin Onyona is a Kenyan businessman who resides in Washington DC, in the United States of America.
He is the founder of Swahili Village Group, a company that owns African-themed restaurants operating under the name Swahili Village.
The journey of establishing Swahili Village began in 1999 when Onyona first traveled to the US to visit Lynn Senda, a friend who was then a student at Howard University, Washington DC.
After his visit, Onyona who had a sales background, returned to the country and pursued a career in the automobile industry.
He later returned to the US where he married Lynn and settled there.
Establishing Swahili Village
Inspired to give Africans in the US, a fine home-like dining experience, Onyona established his first restaurant in the state of Maryland in 2016. The restaurant was unique and offered African cuisines, thus acting as a meeting point for Africans.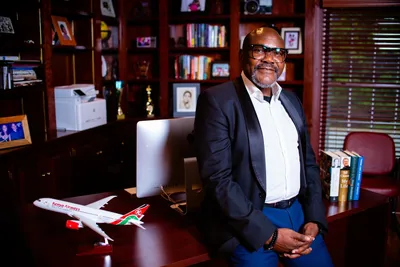 File image of Kevin Onyona. [Photo: Courtesy]
The first restaurant did so well, prompting him to open another branch in Washington DC, a move that was meant to popularise the brand and cater to potential customers outside Maryland.
"We thought it was important to take an opportunity to truly celebrate our place here in DC and remind everyone that we have big plans as we move forward in our mission to bring people together through food, culture, art, and enlightened conversations," Onyona was quoted.
Swahili Village Branches
In addition to the two branches, Swahili Village has three other outlets in Others are in New Jersey, Virginia, and Manhattan.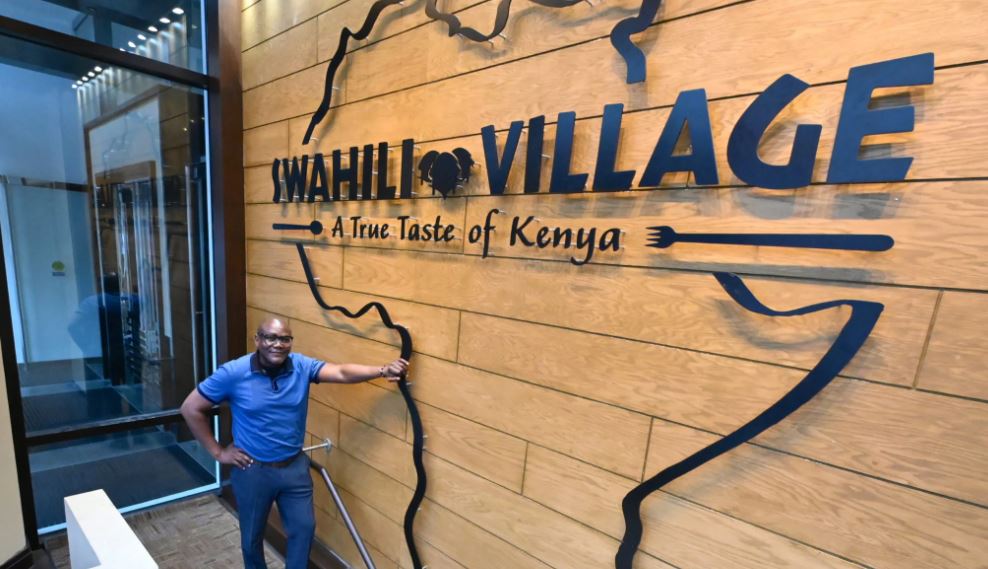 File image of a Swahili Village restaurant. [Photo: Courtesy]
Some of the Kenyan delicacies on Swahili Village's menu include; bhajia, tilapia in coconut sauce, kuku choma, nyama choma, and Tusker beer among others.
The restaurant has hosted top leaders that include; President William Ruto, former President Uhuru Kenyatta, US Secretary of State Antony John Blinken, and Azimio la Umoja One Kenya leader Raila Odinga among others.
During his recent visit to the United States, President Ruto, and his delegation visited Onyuna's restaurant in New Jersey and hailed him for establishing the venture.
"We're very proud as Kenyans, and I'm very proud as a Kenyan leader that you hustled your way into this investment. We have come here to celebrate what you're doing, and you're doing very well. The food is awesome, the ambiance is on another level, so congratulations.
"I was particularly thrilled to see that you have kept the tradition, the style of the food it felt like we were in Nairobi in a flash. We almost forgot we were in the US because the food was so Kenyan," Ruto said.