Kenyans were recently treated to a tough legal Supreme Court battle as advocates vehemently defended their clients in the 2022 presidential petitions filed by among others Azimio la Umoja-One Kenya presidential candidate Raila Odinga.

While many lawyers did great and made names for themselves, Julie Soweto made headlines and dominated social media trends, thanks to her presentation on how Forms 34A were allegedly manipulated. 
In her submission, Ms. Soweto claimed that a user named Jose Camargo accessed the server and interfered with the results, but her claim was dismissed by the Supreme court which said no sufficient evidence was provided to back the claim.
Reacting to the evidence produced by Soweto in court, Chief Justice Martha Koome termed her claims as hot air that took them on a wild goose chase. 
"This turned out to be no more than hot air and we were taken on a wild goose chase that produced nothing of probative value," Koome said regarding Soweto's 'bombshell' that had lit up the country. 
But, who is Julie Soweto, we did some digging and put together her bio:
Early Life and Education
Ms Soweto is an alumni of the prestigious Kenya High Secondary School. She graduated from the school in 1994, after which she joined The University of Nairobi (UoN). At UoN, Ms Soweto pursued a Bachelor's Degree in Law, effectively beginning her journey in the legal profession.
After completing her undergraduate degree, Ms Soweto enrolled and pursued a Master of Laws degree at the University of Pretoria in South Africa. She specialised in Human rights and democratization in Africa.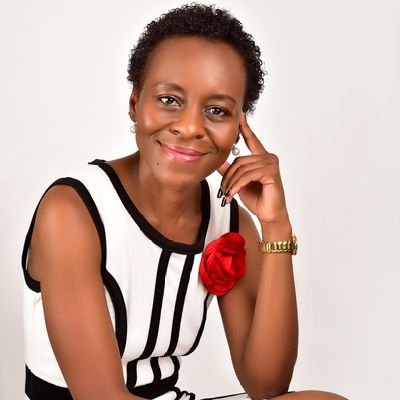 File image of lawyer Julie Soweto. [Photo: Courtesy]
Career Journey
Like most professionals, she started out as an intern and grew through the ranks to be the renowned advocate that she is today.
According to her LinkedIn page, her first job came in 2003, where she served as an Intern/Assistant to the Deputy Chairperson/Commissioners, South African Human Rights Commission.
She served in the position for a few months after which she moved to Centre for Human Rights, University of Pretoria where she served as Researcher and Tutor for a period of 10 months.
In 2004, Ms Soweto moved to The Constitutional Court of South Africa where she served as a Law clerk/Researcher to Justice Dikgang E. Moseneke. She served in the role for six months.
A year later, she moved back to the country and joined JAB Orengo Advocates as an associate. She worked at the firm for seven years.
After leaving JAB Orengo advocates, Ms Soweto decided to start her own firm dubbed Soweto & Company Advocates. She has been headlining the firm from 2012 to date.
High-profile Cases She has Worked on
Being a renowned lawyer, Ms Soweto has featured in several high profile cases that include;
2022 presidential election petition - represented petitioners Raila Odinga and Martha Karua.
2017 August 8, presidential election petition - Raila Odinga and Stephen Musyoka ( the petition was upheld and election nullified).
2017 October repeat presidential election petition - represented the petitioners Harun Mwau, Njonjo mue, and Khelef Khalifa
2019: represented former Kenya Ports Authority boss Daniel Manduku in an anti-corruption case.
2018 : Was among lawyers that featured in Miguna Miguna's arrest and deportation case.
Away from her career and professional life, Ms Soweto has managed to keep her social life private.