Deliverance church is arguably one of the most prominent religious institutions in the country. While the church is frequented by many, few know the story and the man behind its establishment.
In this article, NairobiLeo outlines the story of Dr. Joe Kayo, the man who founded Deliverance church in Kenya, Uganda, and its affiliates in South Sudan and Zimbabwe.
Joe Kayo Early Life and Education

Dr Kayo was born in Nyamira District in 1937. Growing up, he faced several challenges including losing his mother at the tender age of 12 and dropping out of school while in class six.
Due to the challenges, he engaged in crime and unsuccessfully attempted suicide thrice. One of his most trying moments was in February 1957, when he got very ill and was reportedly left to die.
However, according to information on his website, some nurses took him to a crusade by evangelist T.L Osborn where he reportedly heard the word of God, accepted Jesus, and was eventually healed.
He later got baptised and started a religious ministry dubbed Joe Kayo Ministries. In the early stages, this ministry was mainly in Mombasa, but it later expanded to Kilifi and other parts of the country.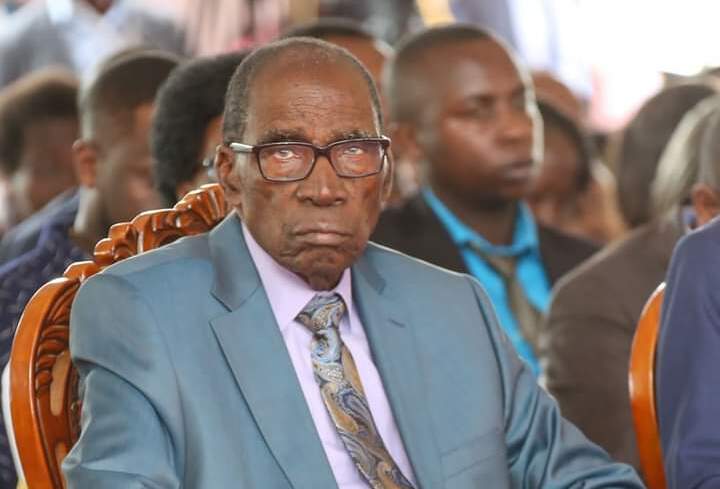 File image of Apostle Dr Joe Kayo. [Photo: Courtesy]
Marriage and Moving to the United States (US)
After establishing his ministry in Kenya, Kayo with the help of other evangelists moved to Kampala, Uganda where he pioneered his ministry and ministered there for nine years. While in Uganda, he met his wife, and they got married in 1961.
He later moved to the United States where he decided to enroll for training in theology. He joined University of Biblical Studies, Oklahoma City, and other institutions where he was able to study and acquire several recognitions that include; TH.D and Ph.D. in European Bible Seminary.
Founding Deliverance
During his time in the US, Dr Kayo registered Joe Kayo Ministries International and later used it to establish Deliverance Church in Kenya and Uganda.
He is also credited for establishment of Juba Pentecostal Church in South Sudan and Family of God Churches in Zimbabwe.
Dr Kayo the Mentor and Author
In addition to being a revered gospel minister, Dr Kayo is a renowned gospel mentor in the continent. Information on his website indicates that "Throughout Eastern, Southern and Western Africa, Pentecostal ministers who have affected lives have passed through Joe Kayo's ministry.
It is said that there is no town in this region where you will fail to meet preachers who were born again in Dr. Joe Kayo's crusades, directly, or were helped by the man of God personally"
Additionally, he is also a great author and has published several religious books that include; Knowing the name of the Lord , The Eagle Saint, The Marvel of God's Grace, God's Pattern for Daily Living and The Lion has Prevailed among others.
Recently while President William Ruto held a thanksgiving service at State House, Nairobi, Dr Kayo was among the invited ministers. His long-service and great religious teachings have endeared him to many.
Today, Deliverance church is a household name in the religious space in Kenya, and one cannot talk about religion without featuring it.