Nation Media Group has issued a notice to staff over the looming mass layoff.
A notice by the Group's CEO Stephen Gitagama indicated that the company had to make the decision in a bid to align with the prevailing market situation.
"At the beginning of this month, we announced changes to accelerate our business transformation agenda to assure our success in the long term and the sustainability of our journalism. I want to take this opportunity to sincerely thank each one of you for the role you continue to play in our transformation journey with diligence, commitment and passion," the CEO stated.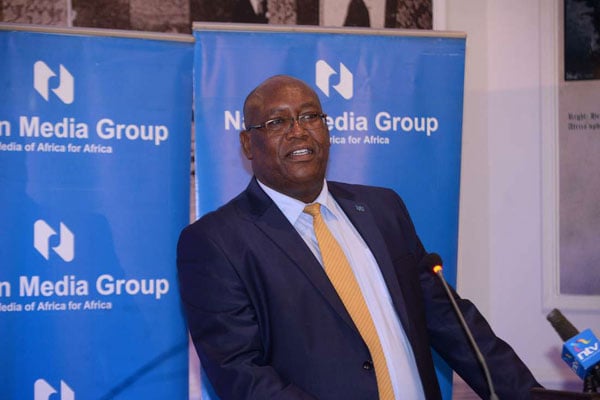 "Regrettably, this refocus will result in a reorganisation of our workforce. This is an extremely difficult decision in view of the prevailing business environment. This exercise will be carried out with utmost dignity and in accordance with the Labour Laws of Kenya. We will strive to provide all the necessary support to help those affected to manage the transition."
He added:
"While these changes are maybe unsettling, I am confident that we are collectively moving in the right direction. I, therefore, call upon each one of us to embrace the changes and champion our mission as we build the NMG of the future. I look forward to your support in the days ahead."
The new layoff comes in the wake of shrinking revenue streams in the media industry.
The Standard Media Group a few months ago also announced a mass sacking to align the company workforce to the prevailing situation in the market.
NMG  a few weeks ago made a major reorganisation of its workforce in a bid to enhance the transformation of its newsroom.
The changes saw veteran journalist Joe Ageyo promoted to Group Editorial Director. This means he will be in charge of the company's all editorial products including TV, Newspapers and Radio.