Inspector General of Police Japhet Koome has said that the National Police Service (NPS) has not called for any applications to join the service.
In a statement on Tuesday, December 20, Koome dismissed the details of an advertisement on social media that was calling for police applications, terming it fake.
The advertisement was put up on a Facebook page named Kenya Police College and invited members of the public to apply for vacant positions in the police service.
According to the police IG, the public will be informed of any police recruitment exercise through the usual channel of print media.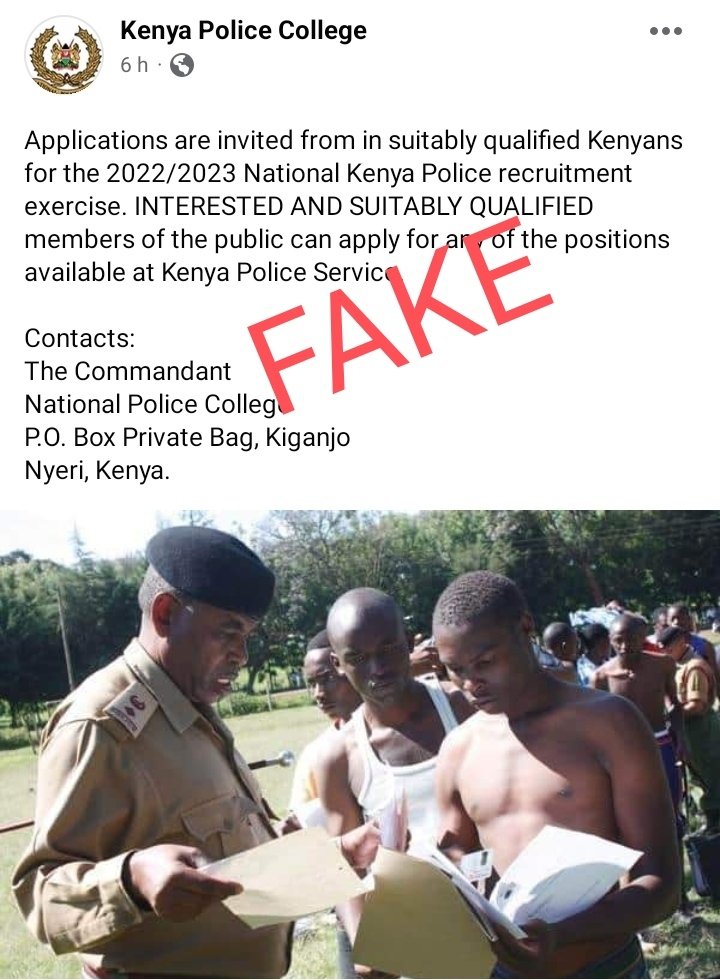 "The citizenry will be informed of any recruitment exercise into the service through an advertisement in print media in the usual manner," IG Koome stated.
The police boss further cautioned the public not to fall victim of such advertisements from fraudsters
He warned the perpetrators to desist from their criminal behaviour, maintaining that anyone found culpable will face the full force of the law.
"We take this opportunity to warn the perpetrators to desist from such criminal behaviour, and those found culpable will be dealt with promptly in accordance with the law," Koome said.