Charlene Ruto has in the last few weeks found herself at the heart of social media discussion for seemingly the wrong reasons.
Many have been left guessing whether she is scheming for a future political role considering many scions of such a lineage aspire to take after their parents.
Her visits to select county governors affiliated with Kenya Kwanza Alliance have also formed part of many questions Kenyans have been asking about her role considering that the purpose of the visits has never been made public.
But why are her visits to the county bosses shrouded in secrecy?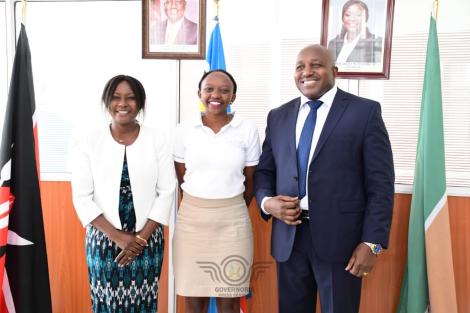 From being nicknamed Quickmart Ivanka to Charlene Tembo, the first daughter has found herself in quite an unfamiliar territory.
But is it wrong for Charlene Ruto to chart her life path the way she deems fit?
Should being a daughter of a sitting president make her take a backseat and put aside her aspirations?
Well, it is no doubt a delicate balance.
Having revealed that she runs a foundation from which she has publicly denied receiving any funding from the exchequer, Charlene needs to tread carefully.
What she is facing is not unique to her alone. Many other scions have found themselves on the receiving end of czar criticism especially when they take a position on matters of national interest.
Winnie Odinga, daughter to ODM leader Raila Odinga, is one such scion who has found herself under fire for being vocal about her ambitions.
Definitely, the two ladies have different destinies. But for Charlene Ruto, working in silence without courting controversy is the best thing she can do for herself.
Through her foundation, Charlene already has her work cut out. The focus should not be on selling her personality but on ensuring her works speak volumes about her.
Channeling her effort in one particular course in society and ensuring it yields a massive impact will give her the much-needed political, social, and economic capital than bullying her way into publicity.
In the history of Kenya, a scion has never been a darling to ordinary citizens, and this explains why the children of former President Uhuru Kenyatta lived a silent life.
The fact that President William Ruto commands a huge political fanatical following does not mean that the same will be translated to her generation.
With a well-organized structure, Charlene through her foundation can score big by focusing on social initiatives that can transform lives.
Through such acts, she can endear herself to the masses and stand a chance of having a successful political future.