Deputy President Rigathi Gachagua has escalated the war with Nairobi Governor Johnson Sakaja over the decongestion of the City.
The DP in an interview with Inooro on Sunday reiterated that Matatu operators should be allowed into the city saying removing them is interfering with their business.
Gachagua has now asked Matatu operators to carry on with their activities in the CBD and disregard Sakaja's directive.
"I have spoken and as a leader, I do not have to repeat myself, people should carry on with their business in every part of the country and this is not just for the Kikuyu community. Our government is pro-business people- to protect and grow these businesses," he stated.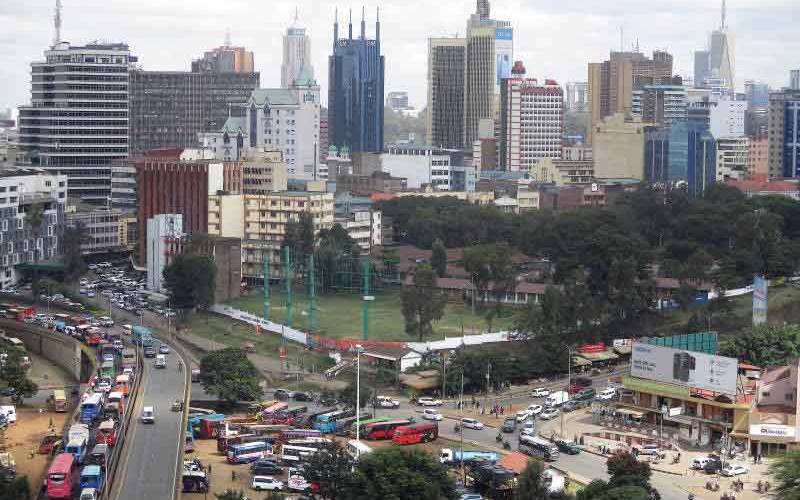 He said they would allow the exit of Maatus from the CBD once the alternative mode of transport being planned is finally procured.
"Those who come to town are not complaining of congestion because that is where they source their daily bread... furthermore when those planning to evict Matatus from the CBD will bring trains. We shall accept that they remove Matatus but for now, there are no trains or buses," he said.
He further defended himself from claims of being tribal saying he asked Kikuyus to step down in favour of Sakaja.
He insisted that his only interest is to protect business people from losses.
"We are not tribal, and I am definitely not tribal… When Governor Johnson Sakaja was elected, there was Margaret Wanjiru whom I asked to shelf her ambitions for the young man. Was that tribal? There was Igathe whom I rallied people against, was I tribal?" Gachagua asked.
At the same time, Gachagua has condemned Sakaja for shutting down night clubs in residential areas saying the move is ill-timed.
He said it is the City-County that gave the operators licence therefore they should not close them without dialogue.