A teacher who was reported missing for three weeks was Thursday found dead inside his house in Nyeri county.
The 45-year-old teacher had finished supervising the 2022 KCSE exams when he went missing on December 22, 2022.
The missing report was filed on the said date after his sisters and mother raised concerns.
According to the area chief, the mother and sisters reached out to him saying they had not seen him and his mobile phone was switched off.
The matter was reported to a local police station.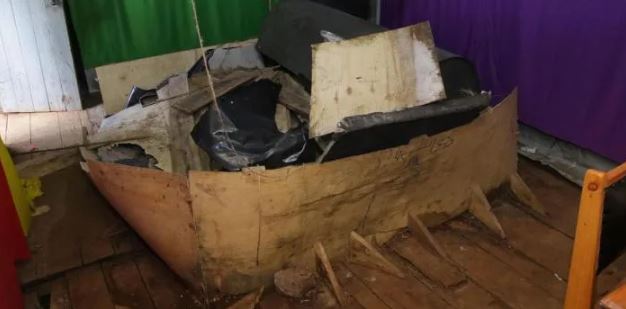 Three weeks later, his neighbours alerted the police after a foul smell emanated from his house.
The police arrived and broke the door to his house and to their dismay stumbled on his body inside a makeshift concert slab coffin. which had been covered with cardboard.
The deceased is said to have lived a private life and would occasionally switch his phone and disappear for a whole weekend.
"It was normal for him to switch off his phone and disappear for some time. He did not complain or appear to be distressed during his final days," one of the deceased close associates said.
It is not clear whether he had a wife or children.
Police have launched a probe to establish how and what caused the deceased death.