Pastor Dorcas Rigathi has warned teachers in the country not to remain silent as homosexuality and lesbianism take root in the country.
Speaking at a teachers' conference at Chania Girls High School in Thika, Pastor Dorcas pointed out that many were afraid of speaking out against same-sex relationships, and this would be detrimental to the country and the values held by Kenyans.
"Teachers know what our children are undergoing in schools. There is homosexuality and lesbianism in schools, but we do not want to speak against it so we can look good, but when we allow this, we lose a generation," said Pastor Dorcas.
She was attending a conference that comprises teachers who also serve as chaplains in their respective schools, setting in motion her agenda for the nation even as preparations for the launch of the Strategic Framework for the Office of the Spouse of the Deputy President (OSDP) in February are underway.
The OSDP Strategic Framework comprises five pillars that seek to transform the lives of the boychild, orphans, widows, chaplains, and most vulnerable populations to give them a dignified future.
Pastor Dorcas encouraged the teachers to remain vigilant in equipping the thousands of children in the country with the right values, saying that as a trained teacher and now a pastor, she could also be described with the title of 'chaplain'.
"As teachers, you are highly privileged because of the many hours in your day available to influence the minds of thousands of children in Kenya. The teaching fraternity can define our morality and moral compass. Teachers are transforming agents through the words they speak to the children," said Pastor Dorcas.
Earlier in the week, Pastor Dorcas held discussions with the Principal Secretary of Education, Dr. Belio Kipsang, about the implementation of a general policy for chaplaincy in the country that would strengthen and offer structure for all chaplains, across all institutions and religions, in the country.
"Institutions are lacking enough human resources, such as chaplains, mentors, and counselors, and when I see all of you here, I see a hope for tomorrow and a future for our children," said Pastor Dorcas.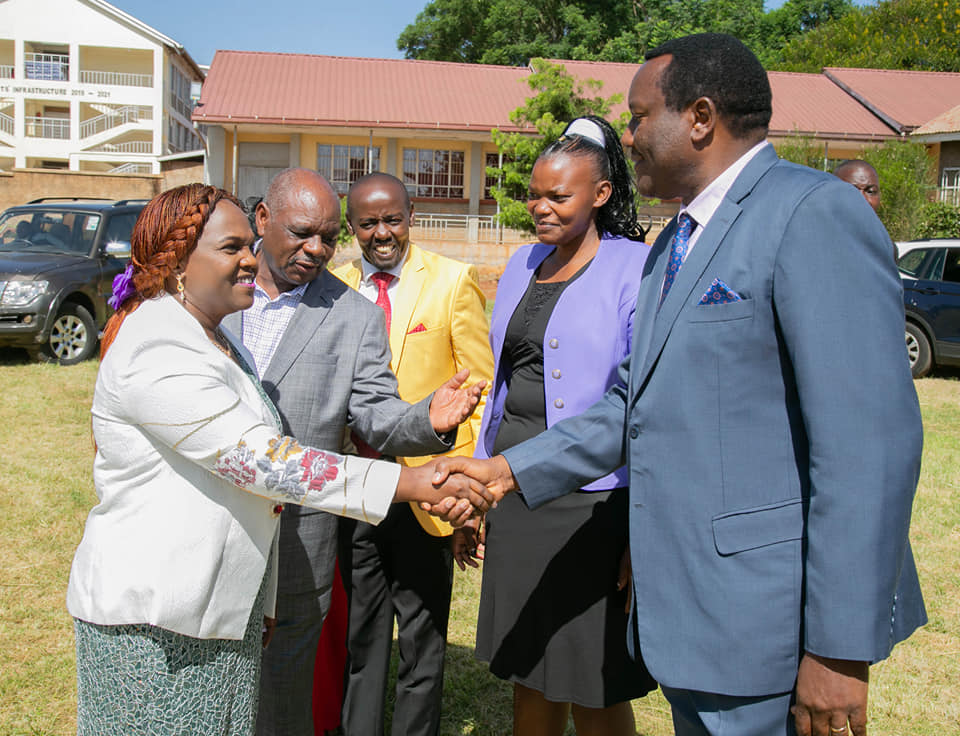 The three-day conference was hosted by the Christian Church International, led by Bishop Dr. Henry Mulandi and included topics such as school as a mission field, challenges facing children today, and emerging issues and dynamics in schools.
"Teachers are holding the economy and wealth of this country because they influence the thousands of minds of children in their classrooms, and I am excited about the difference teachers will make in their schools," said Bishop Mulandi.
The Bishop added that there was a gap in the church congregation in Kenya, which comprises the older generation and a few below 20 years old.
"As a church, we are asking ourselves very serious questions about 'where are the young people?' We are working to close these significant gaps in order to capture children during their formative years in school. In their formative years, one can easily bend and instruct the children, and they will not break, but it becomes more difficult when they are older," said Bishop Mulandi.