Former Nyeri Township MP Ngunjiri Wambugu has disapproved of Azimio leader Raila Odinga's resolve to hold political rallies.
The one-time lawmaker faults Raila for holding Kenyans hostage to his advantage after yet another election loss.
According to Ngunjiri, the mass action called for by Raila in the guise of opposing supposed excesses on the side of President William Ruto's government is dishonest.
He says the former prime minister is leveraging Kenyans' sorry state to benefit himself.
"Why Politicians must stop being selfish. The country can't get dragged down because you are unhappy with your election results. It is plain wrong to make Kenyans hate each other; fight each other; harm or kill each other; legally or illegally; just because you lost an election, whether you lost fairly or not," said Ngunjiri.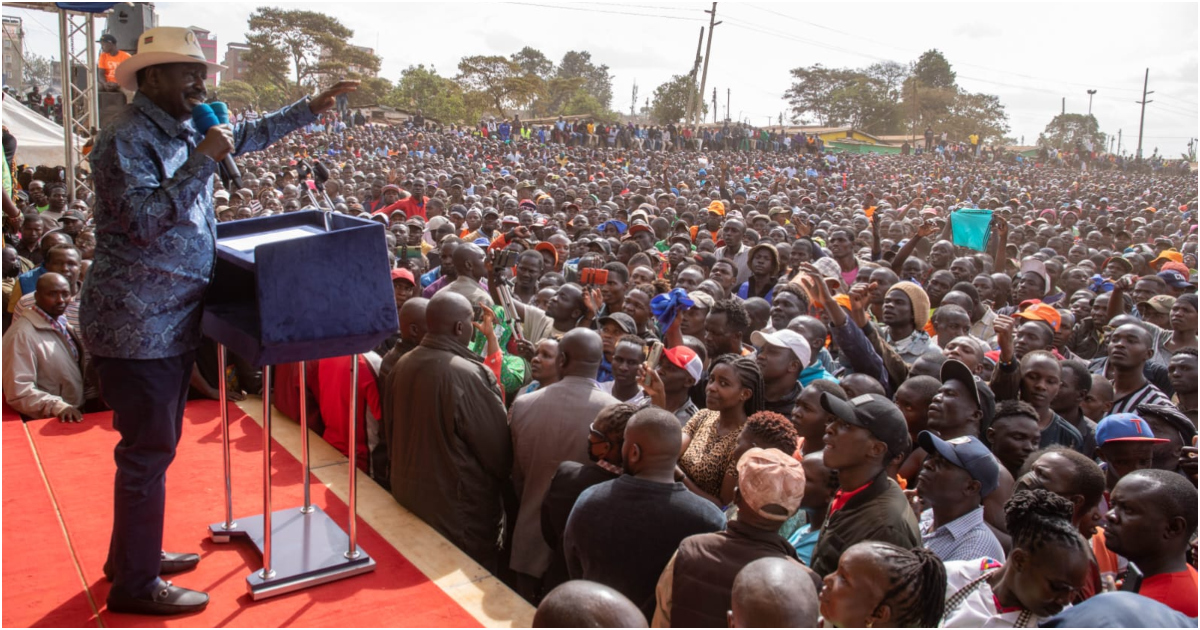 Ngunjiri called on Raila to engage himself in meaningful ventures at the expense of the political escapades that tend to leave the country in great tension.]
He suggested elections should not be treated as a matter of life and death, arguing that life moves on thereafter.
"We must normalize losing elections. One learns more from failure than from success. But first, you must accept you have failed, to learn. If you never accept you have lost, you can never win; because then you will not learn anything from the last encounter.
"Let's make moving forward (together) after an election the first priority and basic public expectation of each new government and new opposition. Once an election is over the two sides of our political leadership must first focus on how to unite Kenyans across the political divide they created towards that last election," said Ngunjiri.