The Jubilee Party has officially relocated from its known Pangani headquarters to a new office in Kileleshwa.
In a statement, Jubilee Secretary General Jeremiah Kioni said they are now keen on strengthening the party and recruiting more members.
"The Jubilee Party Headquarters has been relocated to a new address within the Kileleshwa, off Mandera Road.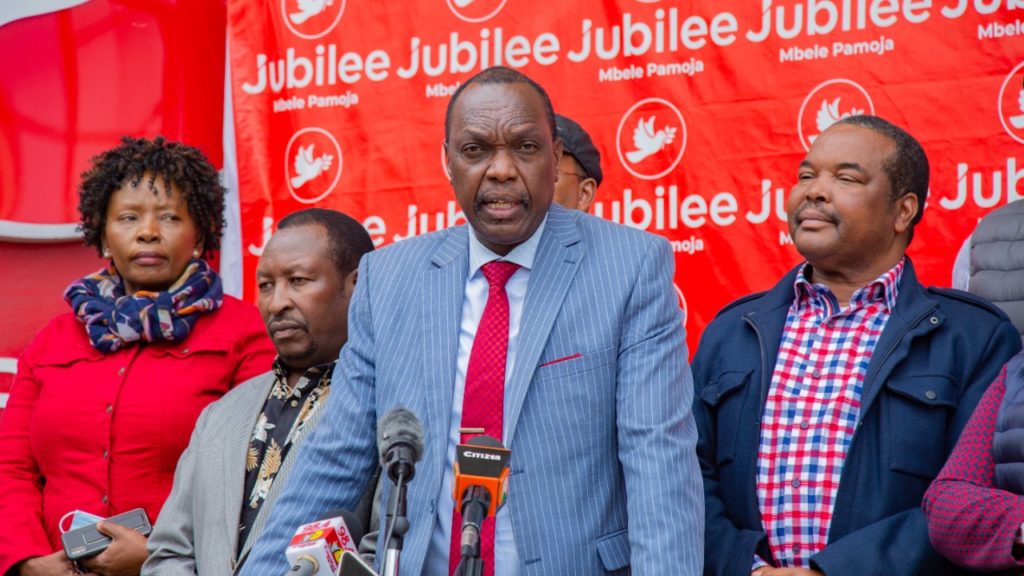 "Our focus will be on strengthening our country, constituency, and ward offices and recruiting more members as we mould and nurture the next generation of Jubilee Leaders."
The Jubilee Party has been in the Pangani headquarters for over five years.
The party moved to the headquarters after all parties allied to the Jubilee coalition collapsed to form Jubilee Party.