Former President Uhuru Kenyatta's speech at the home of former Education Cabinet Secretary George Magoha has triggered a war of words between him and Deputy President Rigathi Gachagua.
The former President in his address appeared to take a dig at the current administration even as he defended his track record while in power.
But in an apparent rejoinder to the remarks, Gachagua, without mentioning names, told off President Uhuru saying he has no business lecturing them on what to do.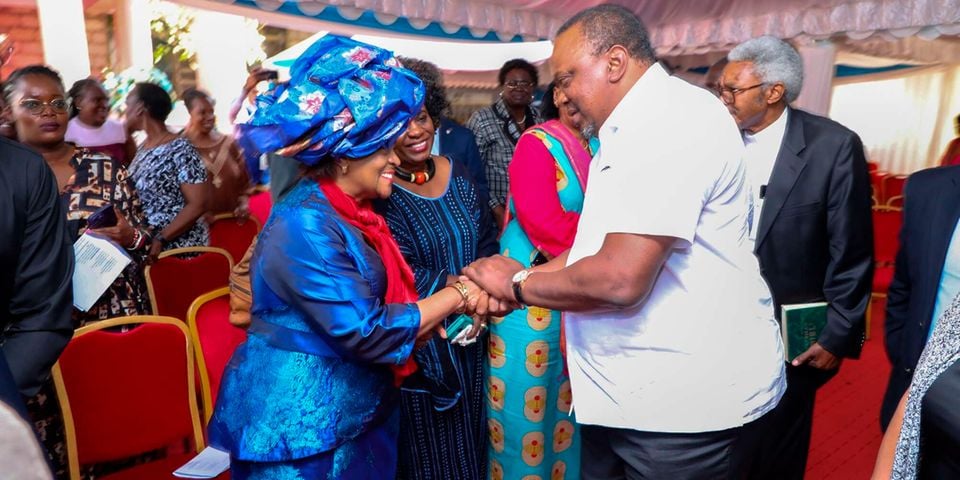 He castigated Uhuru saying the country is today in a big mess because of his leadership.
"People who sabotaged farmers, and undermined food security for parochial politics, have no business telling us how to work.
"And if they want to know how work is going, they should come here and see what's going on," he said, in a sublime dig at the former president.
The DP spoke on Friday at the Mombasa railway terminus where he flagged off the tonnes of fertilisers availed to help farmers boost their productivity.
Gachagua said they are working hard to change the economic fortunes of Kenyans and therefore, nobody should purport to direct them.
"People are working day and night to make interventions to bring the cost of food down and they're here trying to introduce politics of telling people how they should work.
"They had their own opportunity to work and they brought this country to its knees economically, let them give us time and see how we build this economy through practical interventions of increasing production in agriculture," he added.
He assured farmers that fertilisers will reach them by mid-March, a move he said will boost the production of food and in the end, reduce the cost of living.