President William Ruto is in Bujumbura, Burundi, for a meeting with other East African heads of state.
The president flew to the East African nation on Saturday, February 4.
The leaders are meeting over the state of peace in the eastern Democratic Republic of Congo (DRC).
Upon his arrival in Bujumbura, Ruto called for concerted efforts to ensure there are no beneficiaries of the volatile situation in the eastern DRC.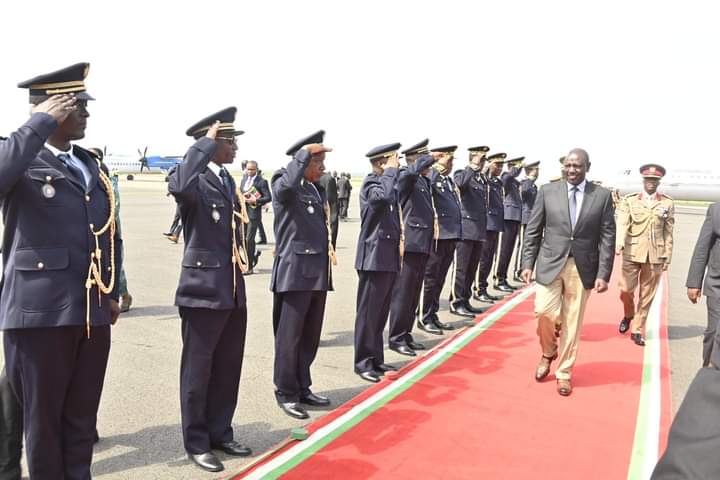 The president noted that Kinshasa still reserves the rights of enjoying it's resource sovereignty, calling on the East African community to bolster efforts of cushioning the nation from the predators looking forward to capitalising on the lack of peace in the region.
"The moment is long overdue for the international community to most vigilantly audit industrial supply chains and make sure that global production and consumption honour Congolese resource sovereignty and do not profit out of conflict and human suffering," said the president.
He suggested that the west could be leveraging the conflicts to their own gain.
"The resources of the DRC belong to the people of the DRC, and that global demand for these resources must enhance their well-being and not inflict misery on them," added Ruto.