Korogocho Member of County Assembly Absalom Odhiambo, popularly known as Matakwey has been freed.

The MCA was freed on a cash bail of Sh100,000, a day after ODM leader Raila Odinga gave government an ultimatum for his release.
"Yule MCA wetu wa Korogocho Bwana Absalom ameshikwa na polisi wamemueka korokoroni huko. Nasema lazima awachiliwe kabla haijafika kesho," he said at a rally in Kibera on Sunday. 
Odhiambo had been arraigned and charged over incitement following remarks he made on Saturday, Februaryt 4, 2022.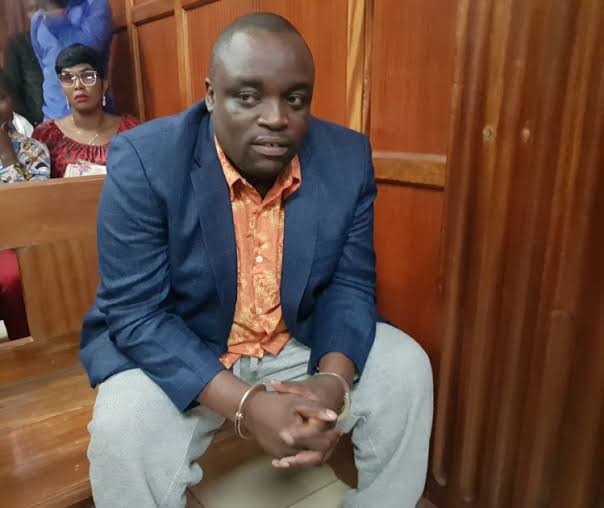 The prosecution allege that the MCA said, "Kwa siasa ya Taifa tunataka tutoke kwenda ikulu tutoe huyu mwizi, nataka tuingie town tufunge biashara, hakuna biashara itaendelea hii town ya Nairobi,  ndio William Ruto aheshimu Raila Odinga. Lazima tufunge biashara hii town".These remarks were deemeds inciting.
He faced a second count of using threatening abusive words with intent to provoke peace on the same day and place.
He denied the charges before Milimani chief magistrate Lukas Onyina.
Before his release, the prosecution asked the court to block him from addressing a public forum.

" The accused  being a Politician should not interfere with witnesses and further should not make comments in the media about the trial of this matter" prosecution counsel Anderson Gikunda told court.
Odhiambo was represented by Lawyer Danstan Omari and Gregory Ndege.
Odhiambo was released unconditionally from police custody on Wednesday, after having been arrested on Monday. 
The arrest came over an allegation of hate speech during an Azimio meeting at Chungwa House in January.During the ruling on his detention, the court however dismissed the application, directing Odhiambo's immediate release.
Milimani principal magistrate Gilbert Shikwe ruled that the application filed, seeking a seven-day detention, was not based on any legal provision. "I have looked at the case presented in court. I have Looked at the High Court decision making section 96A of the penal code unconstitutional and I have noted that the decision has not been challenged by the prosecution," Shikwe said.
"It is a nonchallenged fact that the applicant seeking orders to detain the suspect for seven days has no legal leg to stand and the only option is to dismiss.
"He is hereby released unconditionally unless unlawfully held."