The government has roped in local administrators, Members of Parliament and other interest groups in fighting triple threats facing adolescents and teenagers, Deputy President Rigathi Gachagua has announced.
Speaking at the Harambee House Annex on Monday, February 6, Mr Gachagua noted that new HIV infections among teenagers, adolescents, and young adults, is a threat to the nation's future.
The "triple threats" are HIV infections, adolescent pregnancies, and sexual and gender-based violence among adolescents and teenagers.
"We have been doing our best in this matter in ensuring our girls are in school. We are particularly encouraging boarding schools in pastoralists areas where female genital mutilation is rampant. We are working with the chiefs and other national administration officers to end FGM and early marriages and have our girls in school," the Deputy President stated.
According to the National Syndemic Diseases Control Council (former National AIDS Control Council) report of 2022, at least 52 percent of the 29,380 new infections were among adolescents and young adults aged 15-29.
A majority of these cases are girls and young women. FGM, SGBV and teenage pregnancies have been singled out as threats predisposing girls in Kenya and globally to HIV/AIDS.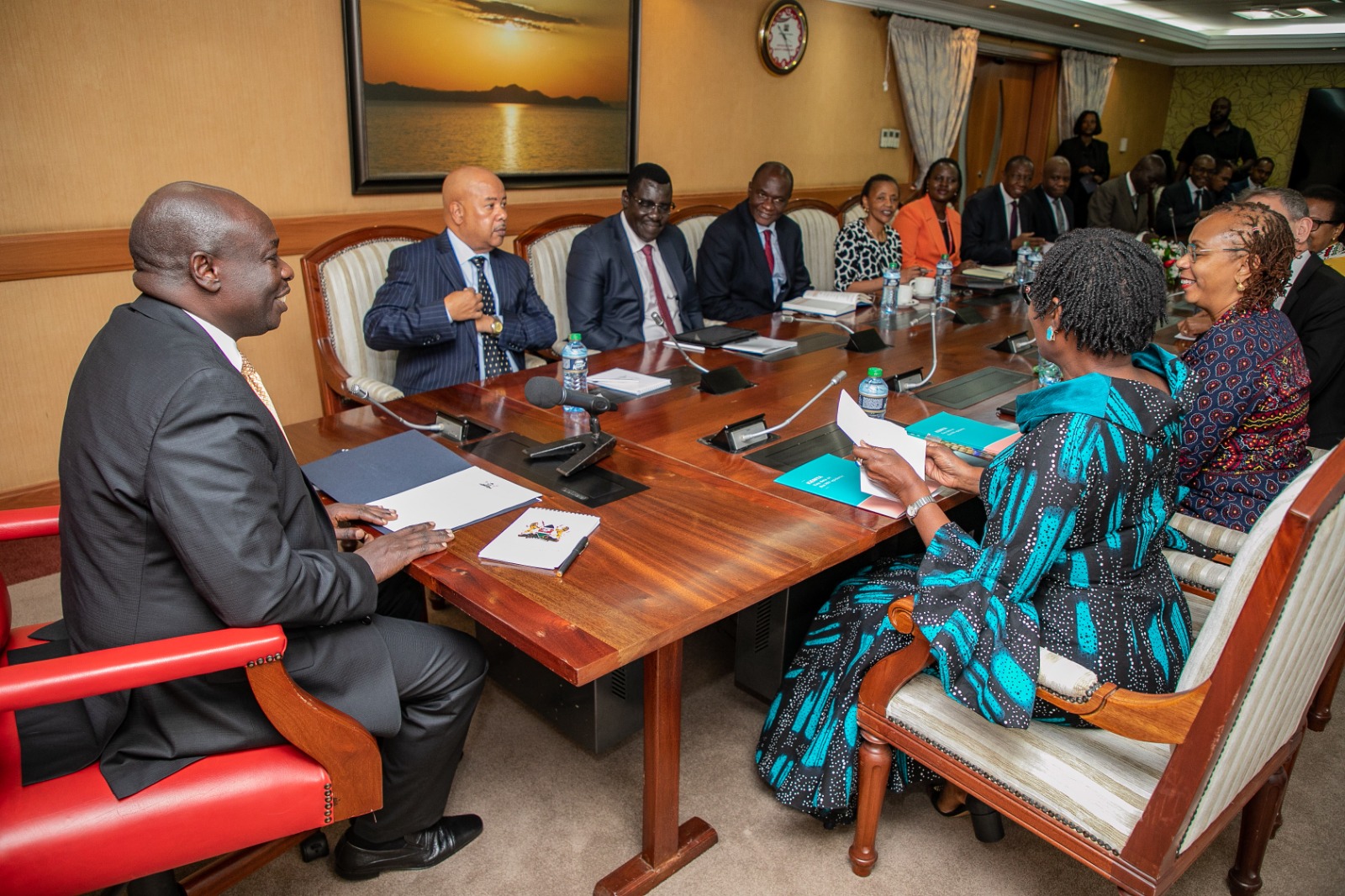 Mr Gachagua attributed the high number of infections in 2021 to the COVID-19 pandemic. Due to the closure of schools, he said, the children were at home, making them more vulnerable to sexual exploitation, FGM and forced marriage - which have been linked to the rise of infections.
"Primary education is free in Kenya. We have a challenge in slum areas but we will ensure all children are in school. The Executive has supported the NG-CDF (National Government Constituencies Development Fund kitty) so have as many schools as possible. President William Ruto and I will make it a priority in championing girl education. We will make it a priority because of the new infections," he said.
The Deputy President expressed commitment to championing the common approach to eliminating these challenges. He said President Ruto's vision is to remove all barriers impeding access to education and economic empowerment through an integrated government approach.
Although new HIV infections remain high, they have significantly reduced over the years. In 2013, Kenya recorded about 278 people newly infected with HIV. This number has declined to approximately 95 cases per day. The annual cases of mother-to-child transmission have dropped in half from about 12,940 to 5,160 cases between 2013 and 2022.