The Orange Democratic Party (ODM) has called out a section of its Members of Parliament after they met President William Ruto at State House on Tuesday, February 7.

In a hard-hitting statement moments after the meeting, ODM noted that it was not a surprise that the MPS met the Head of State at State House Nairobi.
"The visit to State House this morning by a section of ODM members of parliament has not come as a surprise to the party and the Azimio la Umoja One Kenya Movement. The party has been monitoring closely the behind-the-scenes activities involving some of them and today was just the climax," the statement read in part.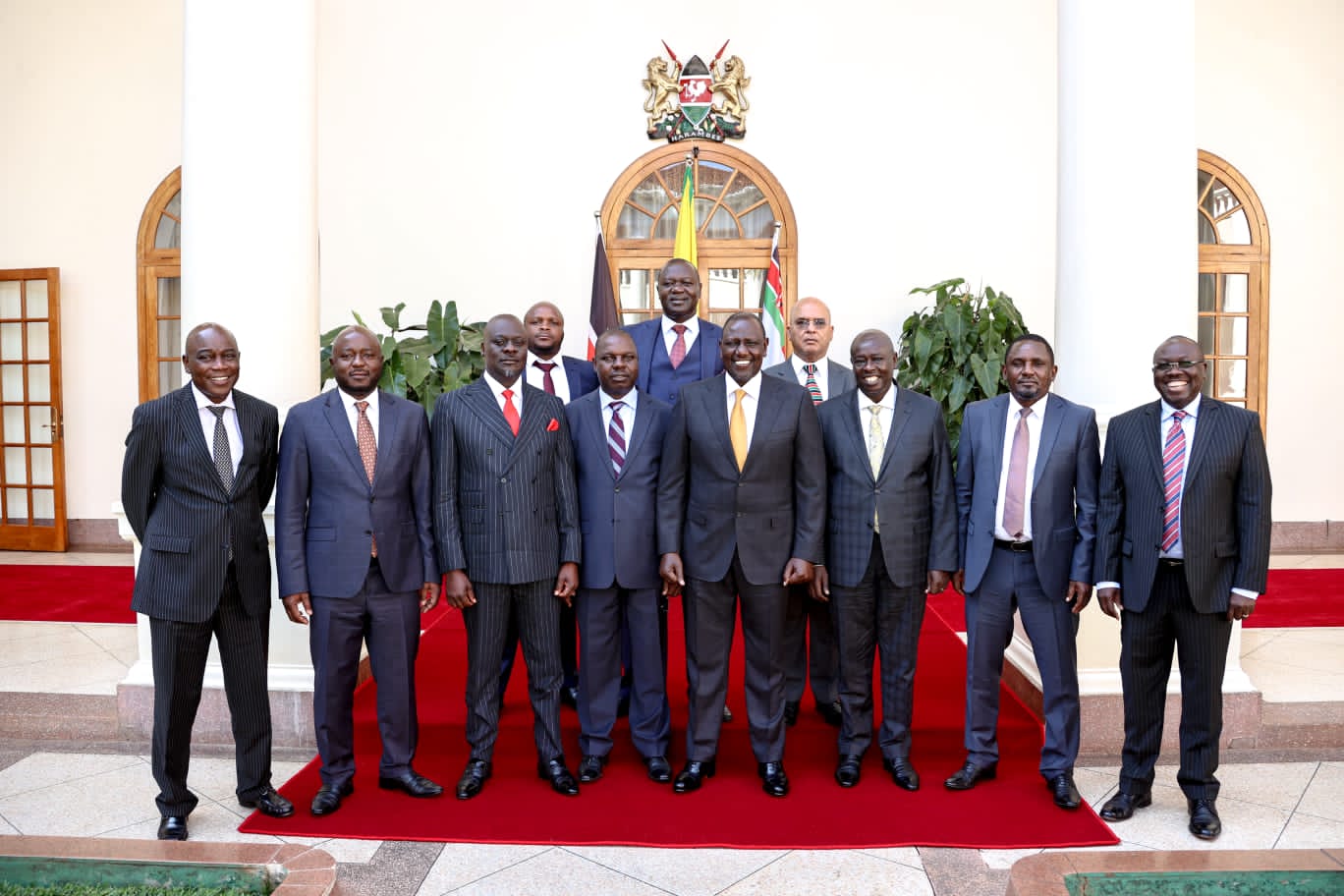 The Raila-led party accused the Ruto government of spending money to bribe ODM MPs in a move to stop Azimio's protest rallies.
"Since the victory of our Party Leader the Hon. Raila Odinga was stolen and the will of the people subverted after the August 9 2022 general election, some leaders have elected to undermine the leadership of the party and chosen to go against the will of the people who elected them to positions they hold.
"Three months ago, the Azimio la Umoja leadership began rallies to push for the reclamation of its victory from the hands of the illegitimate administration in order to provide the leadership Kenyans want, but all along, we knew the enemy will not sit pretty. They have started spending stolen money to hoodwink some of our leaders with the aim of trying to scuttle our activities," the statement added.
ODM further stated that it will not relent in its push to condemn the Ruto government for allegedly stealing Raila Odinga's victory in the 2022 elections.
"We know that in the quest for legitimate leadership, there are those who will fall by the wayside, and some will be compromised, but the movement remains unstoppable. This is a people's movement aimed at defending the constitution of the land. History will judge harshly leaders who want to betray Kenyans by accepting handouts to scuttle the activities of the movement," ODM added.