Kisumu Governor Anyang' Nyong'o has gone after Lang'ata MP Phelix Odiwuor aka Jalang'o following his meeting with President William Ruto at State House on Tuesday, February 7.   
In a statement by Jalang'o on Tuesday after meeting the Head of State, the Legislator said they discussed with Ruto the affordable housing programme in Lang'ata. 
"Today we had breakfast with the president, I followed up on the Start date of the construction of affordable housing in Highrise ward and the completion of the Langata TVET. The project is on and the contractor is on ground, an extra 50Million has been located for the completion," Jalang'o tweeted.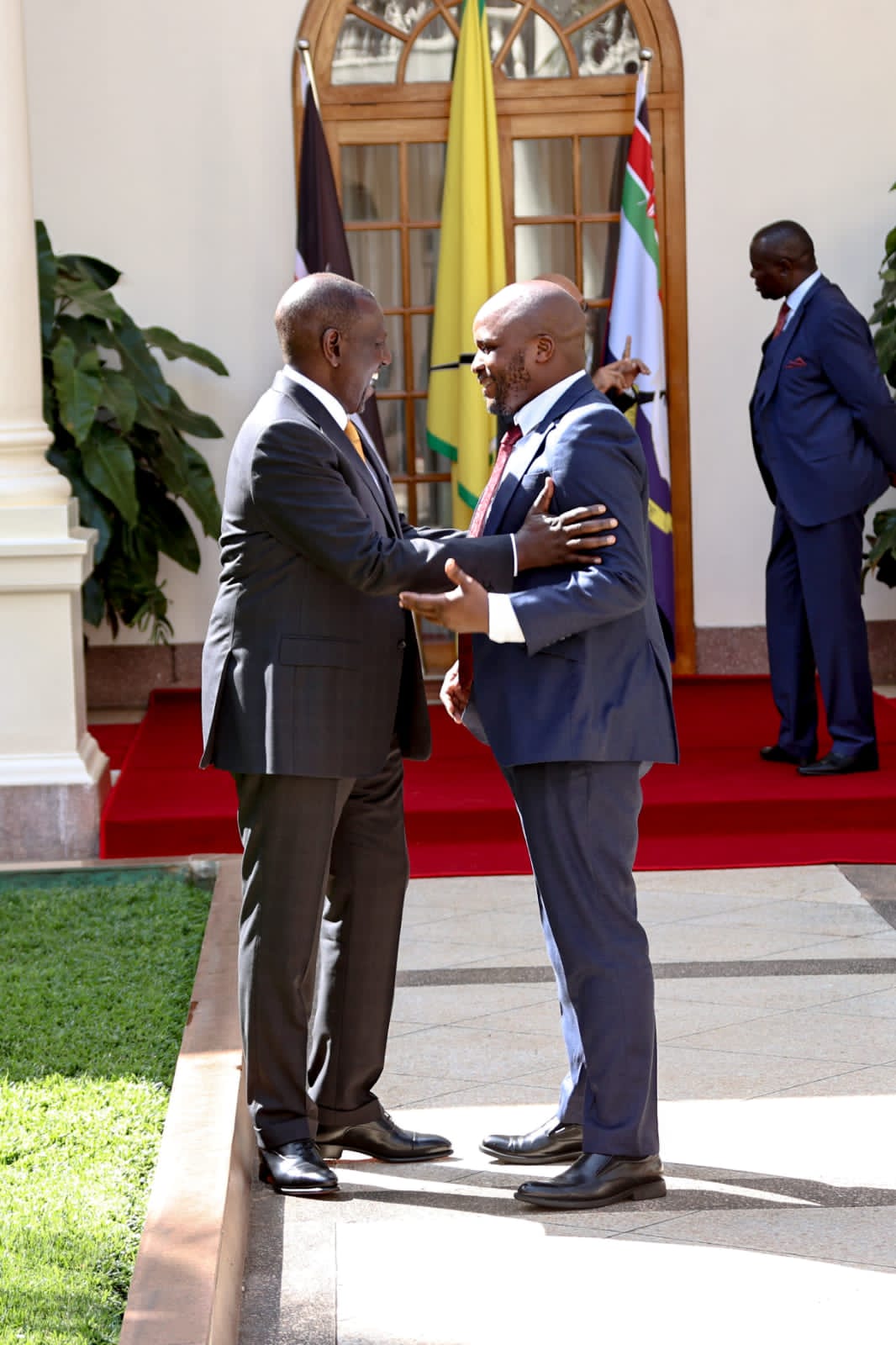 However, Governor Nyong'o seemed to doubt Jalang'o's reason for holding a meeting with President Ruto at State House. 
While responding to Jalang'o's tweet, the Kisumu Governor asked why the legislator sought a meeting with the Head of State if everything was going well with the housing plan. 
"So why did you need to go there if everything is going nyweee with your projects? Jalash look for a more convincing reason," the Governor told the Lang'ata MP. 
Nyong'o had earlier issued a statement castigating the MPs who met Ruto at State House. 
"I am not surprised that an amalgam of self-seeking MPs went to State House without the blessing of our progressive party, the Orange Democratic Movement (ODM)
"After all, in a revolutionary situation such as the one currently staring us in the face in Kenya, it is helpful for the ODM leadership to remember Lenin's warning. In a revolutionary situation, V.I. Lenin wrote: Better fewer but better," he stated.