Lawyer Miguna Miguna now says that Kenyans would not allow the Kenya Kwanza government to turn Kenya into an authoritarian state.

In a statement via Twitter on Wednesday, February 8, Miguna dismissed claims that President Ruto is turning Kenya into a one-party state following his recent meetings with ODM and Jubilee MPs.
"There are more than 200 political parties in Kenya. More than 10 are represented in Parliament. How do these two images show that Kenya is "heading back to authoritarian one-party state?" For your information, Kenyans won't allow authoritarianism or one-party system forever," Miguna stated.
Over 30 Jubilee MPs earlier met President Ruto at State House and pledged to work with his government to advance the development agenda.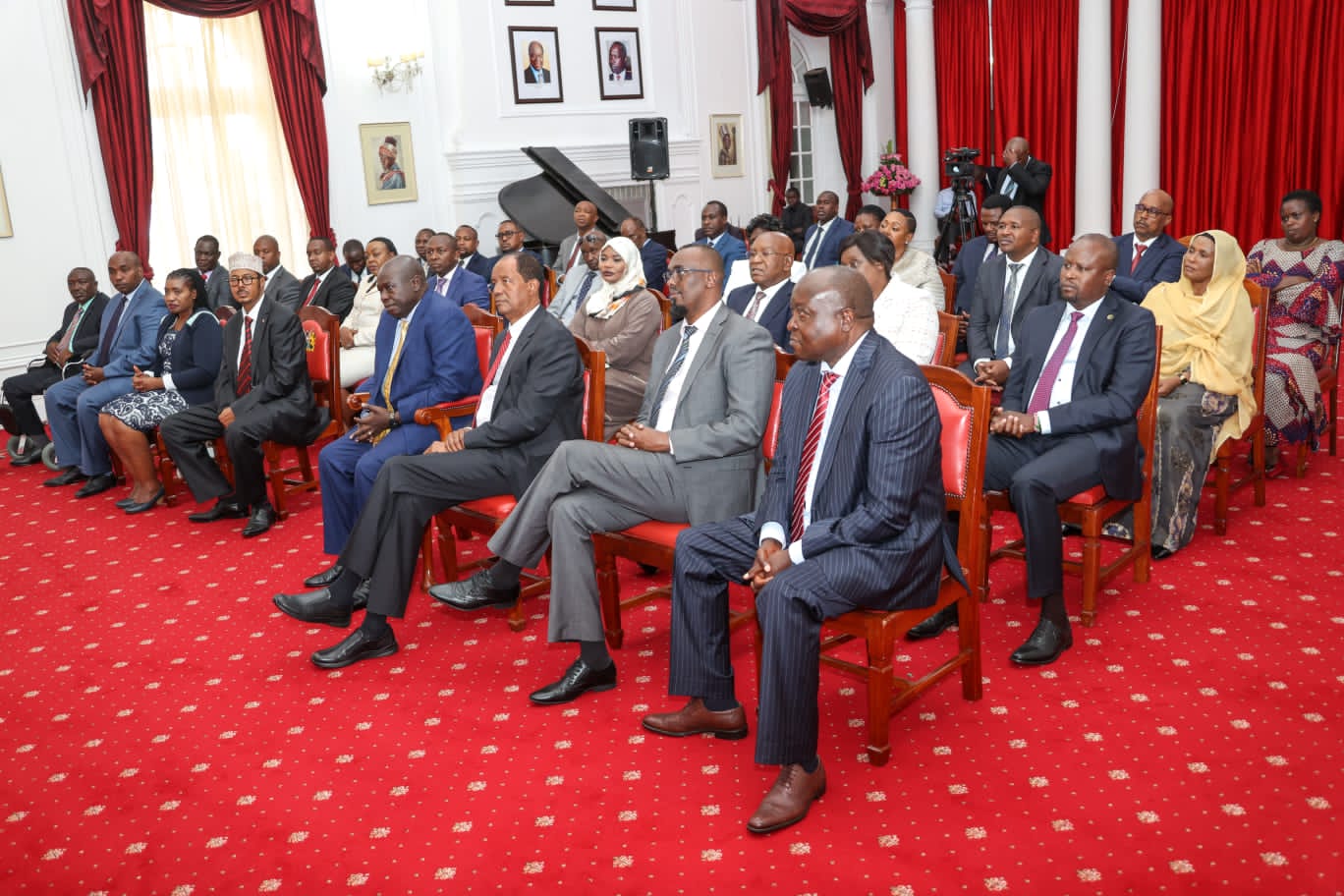 In an update after the meeting, President Ruto said that his Kenya Kwanza camp will treat the Jubilee MPs as their own.
"You have a right to make choices as Kenya is a democratic country. You are now our members and we will treat you as such," the President said.
He added, "We will be seeking your support on Bills and regulations on the Housing Fund, Water Purchasing Agreements, among others."
The Head of State on Tuesday also met with ODM MPs from the Nyanza region who pledged to work with his government.