Prime Cabinet Secretary Musalia Mudavadi now says the Kenya Kwanza administration has no room for political revenge.

Speaking at Nakuru Athletics Club in Nakuru County, Sunday, during the interdenominational thanksgiving prayer service, Mudavadi said the Kenya Kwanza administration is focusing on changing the fortunes of the citizens.
"When William Ruto (President) was campaigning, he anchored his campaign message on the Bottom-up Economic Transformation Agenda (BETA). This captured the minds of Kenyans. Ruto (President) was selling an agenda focusing on what is key to the common man at the bottom of the economic pyramid, nowhere in that manifesto did he talk of revenge.
"The President did not win by selling revenge; revenge does not exist in the Kenya Kwanza manifesto and agenda, we are not focusing on the elite, we are focusing on that small man, who cannot afford to put food on the table for his family, that is the Kenyan we are working hard to better his life," Mudavadi stated.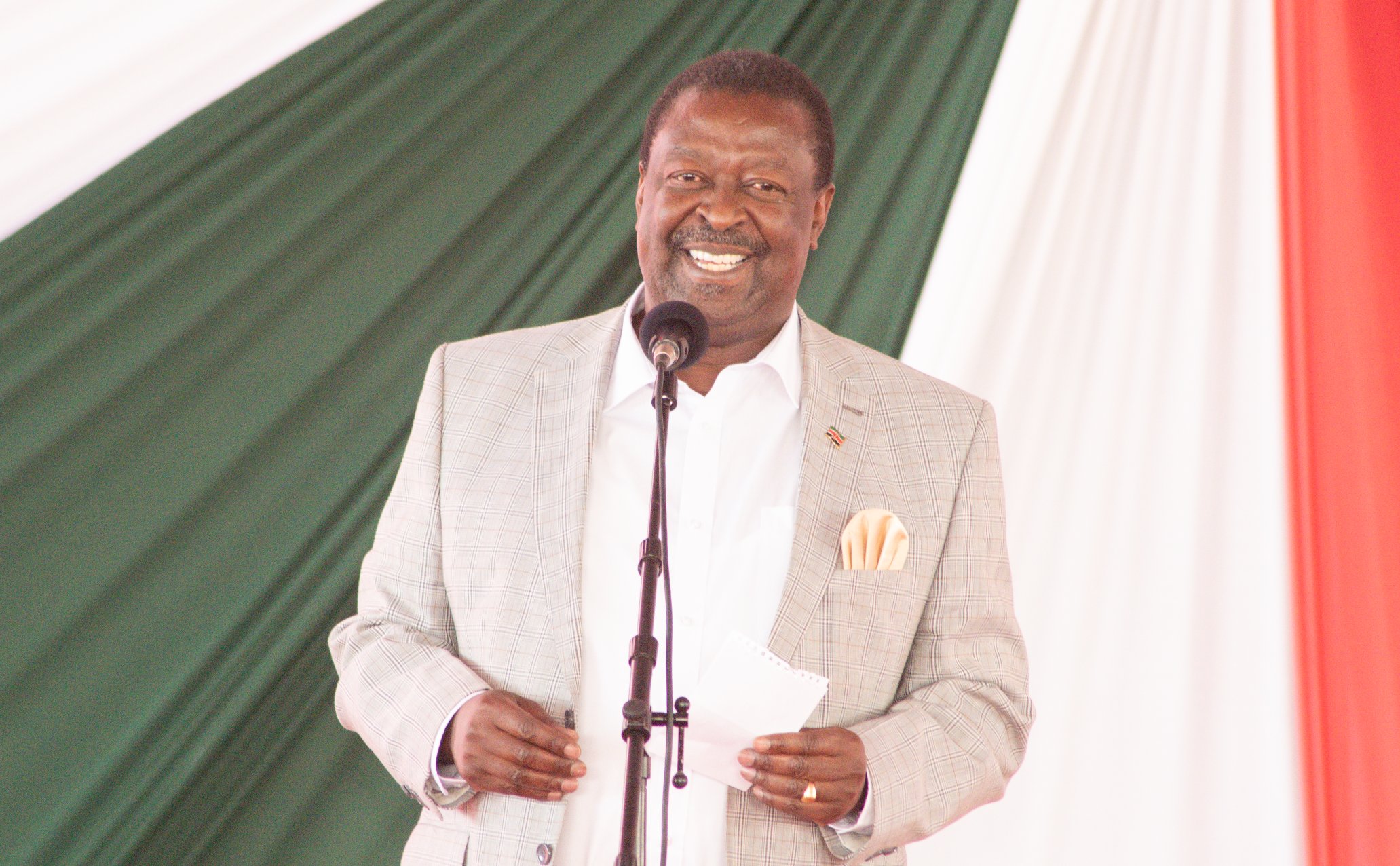 Mudavadi taking a swipe at the planned protests by a section of Azimio leaders, said Kenya Kwanza is focused on building a country where unity of purpose defines the course of daily undertakings, enhancing equity, fairness, and justice through adherence to the rule of law and making sure that the government works and serves all Kenyans without any form of discrimination.

"The bad things that were sold to William Ruto when he was busy seeking the leadership of this nation do not define his agenda. President Ruto is a leader who is focused on what he believes is good for all Kenyans and this is the resuscitation of the economy for it to work for all.
"As lieutenants of President Ruto we are ready to support his agenda and I urge all Kenyans to work together by joining hands with the President through supporting his development-oriented agenda and this will progressively ensure of 2027 walkover," the Prime Cabinet Secretary
Mudavadi further called on the losers of the 2022 general election especially at the Presidential level to accept the reality and move own.
He emphasized that when winners are celebrating and moving on, the losers always look for a room for excuses where they get stuck in explanations of self-denial.
"A whole-mark of a mature democracy is one that transits smoothly from one administration to another. This is what has happened in the transition that was undertaken and now President Ruto is at the helm of the leadership of Kenya. For now, there is no reverse gear and for those who are still doubting I request the clergy to pray for them," Mudavadi said.