First Lady Rachel Ruto on Sunday, March 6, offered to help find a wife for Igembe South Member of Parliament (MP) John Paul Mwirigi. 
Speaking at the St. Thomas Athi Catholic Church in Maua, Meru County, Rachel said that she had asked around and was informed the legislator was not married.
The First lady said she was even willing to take Mr. Mwirigi to Rift Valley to find a wife if the legislator was unable to find one in Meru County. 
"Nilikuwa nimesema kama wasichana wa Meru hawapatikani, nataka nimpeleke huko Rift Valley nimtafutie bibi. Usikae sana, ulichaguliwa ukiwa miaka 23, lakini sasa miaka 29 at least tafuta nyumba," Rachel told the MP who was among the congregants.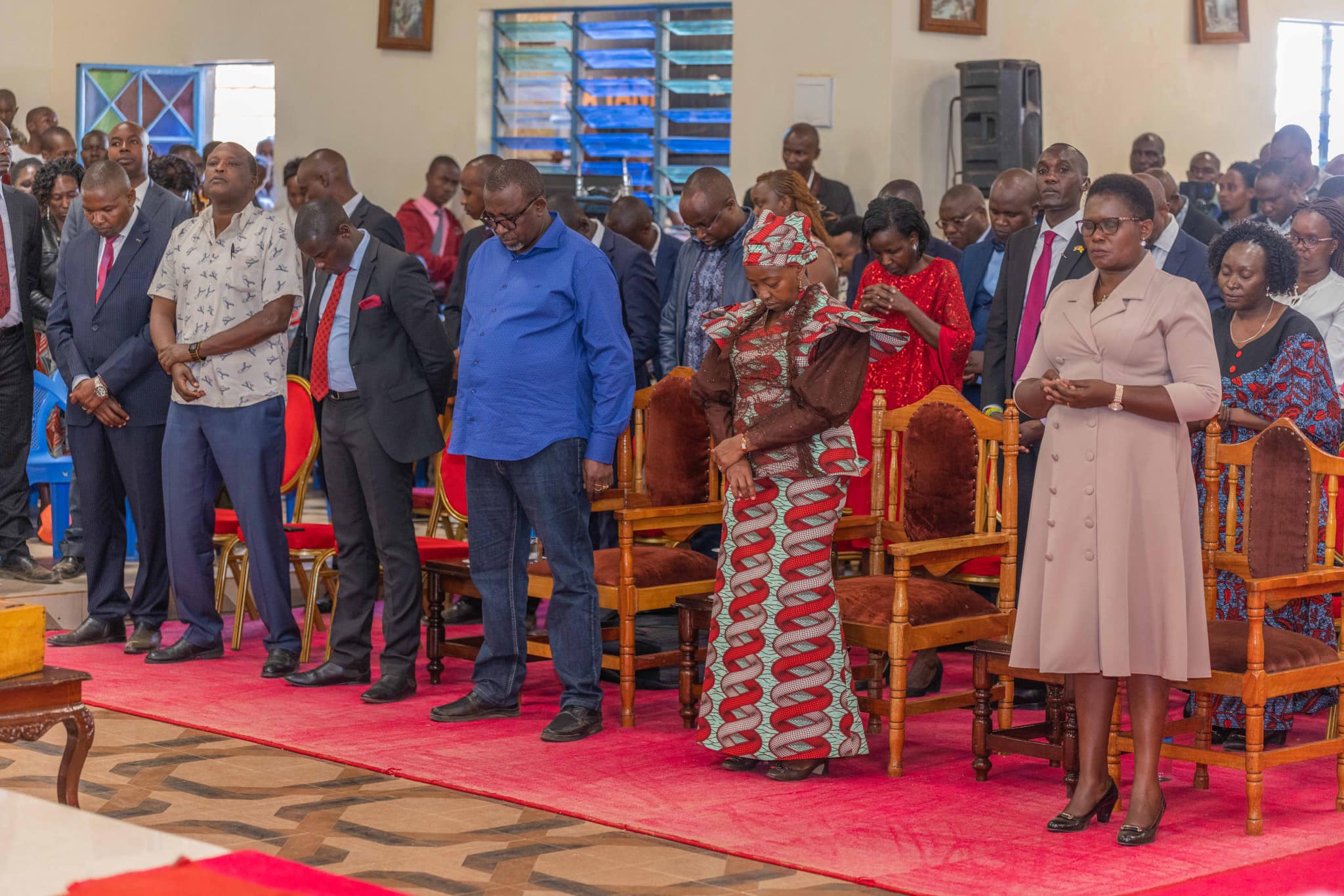 The First lady stated that family was very important urging the legislator not to wait for too long. 
At the same time, Rachel noted that the country ought not to entertain discussions that will promote homosexuality in Kenya. 
"We don't wish to have that conversation on LGBTQ because that is not what our tradition or religion talk about in this great country of Kenya," she said.