The Anglican Church of Kenya Archbishop Jackson Ole Sapit has cautioned DP Rigathi Gachagua against making controversial remarks.
The Bishop who spoke to Citizen TV on Sunday cited the DP's comment that over Sh16 billion was looted by former President Uhuru Kenyatta's men.
Sapit said while the remarks may seem shocking, what Kenyans want is the action that will lead to the recovery of the funds.
"If there is any evidence, Kenyans need their money back but I hope what is being said has a basis," he said.
"Kenyans do not want to be sucked into a circus, where scandals are mentioned but there is no logical conclusion."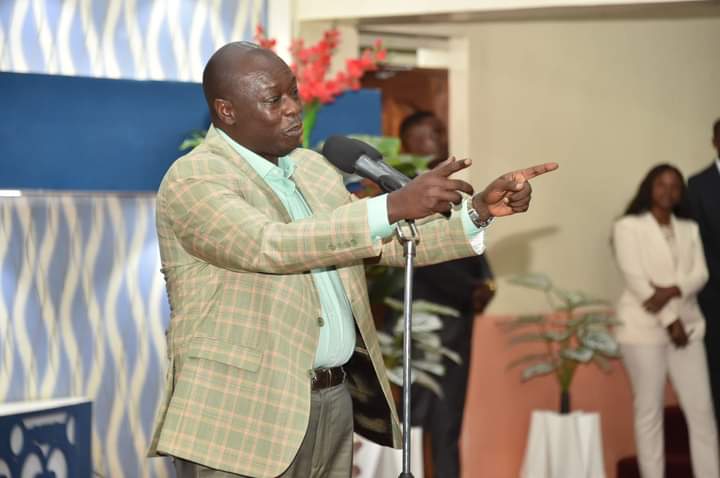 He went on to ask the DP to lay bare his claims so that Kenyans can also know the truth about what transpired.
The Bishop said it would be a concern if the remarks become just an empty talk with no basis.
"If there is any truth about what the Deputy President said, it should be unearthed so that Kenyans can know the truth," he said.
"But if it is just another talk which has no basis, I think it would be wrong to entertain Kenyans on such weighty issues."
Sapit comments come after the DP said Sh6 billion was looted through the Telkom deal while another Sh10 billion was taken away through payment of contractor, an expenditure he claimed was fraudulent.
In those two deals, Gachagua claimed Uhuru's CSs and PSs were involved.
He said he will expose the CSs and PSs who were involved in the deal that saw Kenyans lose Sh16 billion during the transition period.