President William Ruto has commended the progress the East African Community (EAC) has made since it was established nearly 25 years ago.
Speaking on Friday, March 17, when he met the Speaker of the East African Legislative Assembly (EALA), Mr Joseph Nkakirutimana, at State House Nairobi, President Ruto pointed out that the bloc must build enough capacity required by a huge regional bloc.
The Head of State noted that it was time to review the treaty to conform to modern day changes.
"Somalia is likely to join after an assessment is completed. There is also a possibility that Ethiopia and Sudan could join the EAC
"It is time to look at the treaty, especially over languages used at EALA. Of course, Kiswahili will continue playing a very big role in the assembly," the President said.
He said the EAC started as a three-member bloc, comprising Kenya, Uganda, and Tanzania, but has since grown to seven members.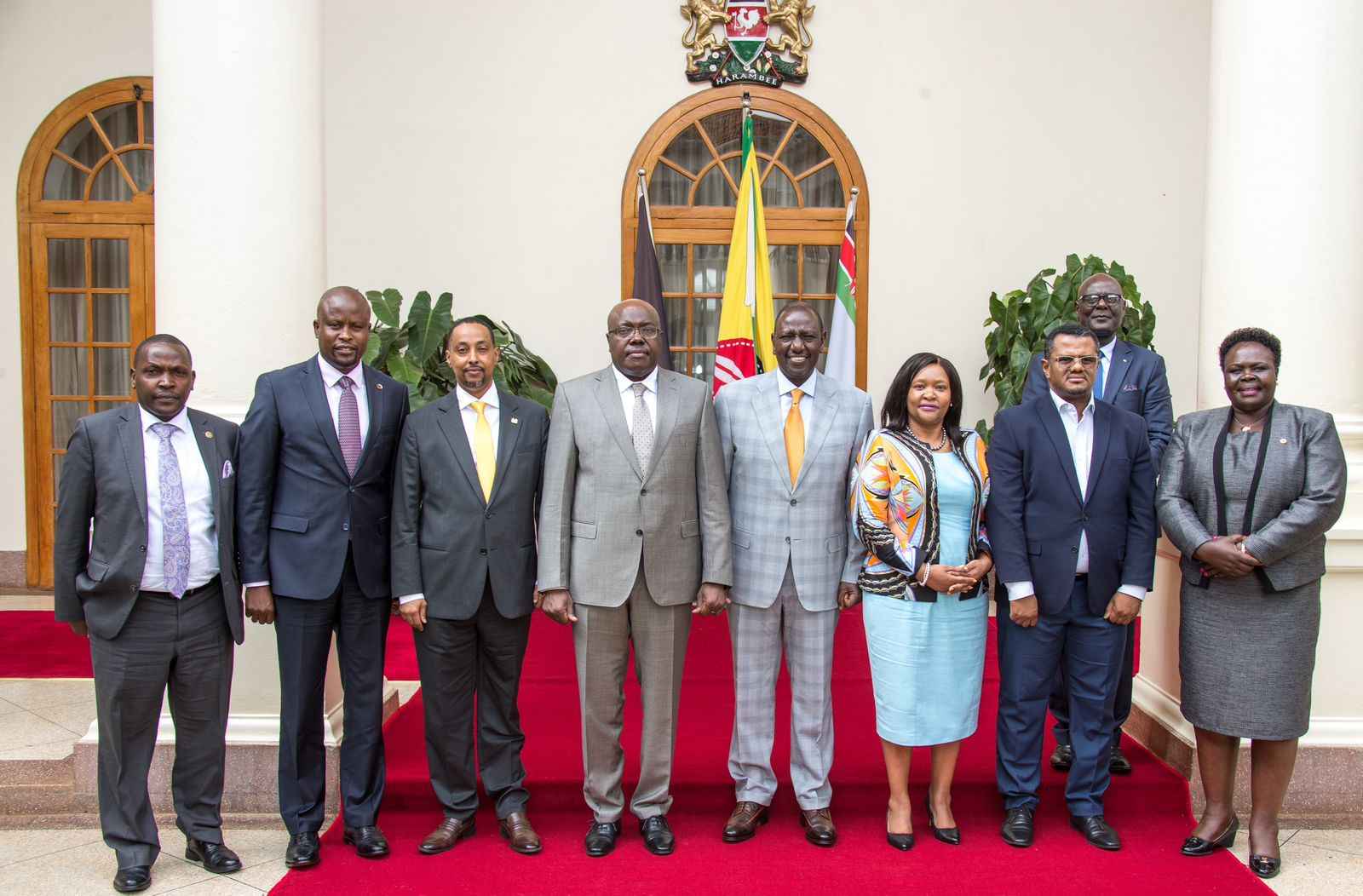 The countries that have joined the regional bloc after its founding are Rwanda, Burundi, South Sudan, and the Democratic Republic of Congo. EALA is the legislative arm of the EAC.

Responding to the Speaker's request for a review of the EAC Treaty, the President agreed that the many developments that have taken place should be captured in the founding law.
Ruto mentioned that work had begun on the need to give EALA financial autonomy like regional parliaments.

The Speaker thanked the President for the support the Kenyan EALA chapter gave him during his election.
"Kenya's vote was the most decisive during my election," he said.
Also at the meeting was East African Community Cabinet Secretary Rebecca Miano. The Speaker was accompanied by Kenya EALA MPs Hassan Omar, Kanini Kega and Zipporah Kering, and EALA Deputy Clerk John Mutega.