Inspector General of Police Japhet Koome on Tuesday, March 21 issued a statement after thirty-one police officers were injured during the anti-government mass protests in Nairobi and Kisumu.

Koome condemned the attacks on the police noting that twenty-four officers were injured in Nairobi while seven others were injured in the Nyanza region.
"Yesterday's demonstrations, we arrested 25 people, while 7 Officers were injured in Nyanza; while in Nairobi, 10 Police Vehicles were damaged, 24 Officers injured while persons arrested were 213," read the statement in part.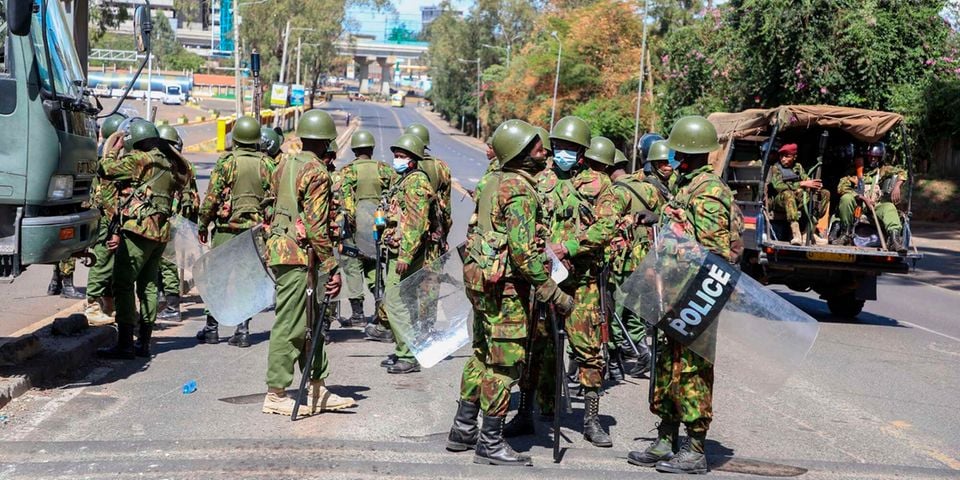 At the same time, Koome stated that the National Police Service (NPS) has launched investigations into the death of one Student from Maseno University
"We lost one male student from Maseno University. In compliance with the Constitution and the National Police Service Act of 2011, we have commenced our Investigations into the matter. In addition, we remain open to external scrutiny by independent constitutional agencies as we strive to promote and practice transparency and accountability within the Police," he stated.
The IG further stated that NPS would remain politically impartial noting that officers are committed to serving and protecting Kenyans with the highest standard.
"As members of the National Police Service, we endeavor to remain politically impartial and hereby reiterate our commitment to serve and protect with the highest standards of professionalism and discipline," he added.