The Directorate of Criminals Investigations has apologised to Kenyans over the use of old photos in summoning suspects with regard to Monday demonstrations.
In a statement, the DCI said the error was caused by a mixup of images which was partly caused by the overwhelming information they receive via #FichuaKwaDCI service.
"The Directorate of Criminal Investigations wishes to unreservedly apologize to the public for the mix-up of images in yesterday's communication, which was meant to appeal for information regarding the whereabouts of criminal suspects involved in Monday's illegal demonstrations," the DCI stated.
"The mix-up was partly occasioned by the overwhelming information that we had received via the #FichuakwaDCI online platform regarding the reported incidents of violence."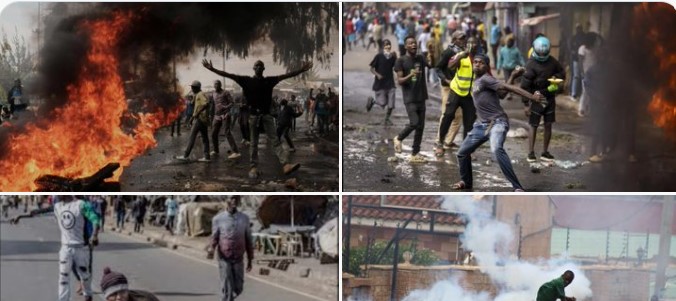 The investigative body went on to say while the error is being worked on, they appeal to Kenyans whose images they shared to avail themselves at the nearby police station for a probe.
DCI asked members of the public to help them by providing information about them.
"While we work towards rectifying the same and maintaining public confidence in our operations, the Directorate continues to appeal to the public for information regarding the whereabouts of the suspects whose images appear below," it stated.