President William Ruto now says Kenya will intensify its cooperation with Germany.
Speaking on Monday, March 27, during a dinner meeting hosted by the Deustech Afrika Stiftung and the German Bundestag in Berlin, Ruto noted that the new partnership will lean more towards environmental conservation.
The Head of State mentioned that the new cooperation would entail climate protection, assistance in developing climate-compatible energy systems, and adapting to the consequences of climate change.
Ruto stated that Kenya is an economic hub in the region with the most developed business and financial services sector, accessible transport and communication connectivity, and diverse human resource capacity.
"We are at the centre of a wide and expansive market of the five countries in the East African region with a population of over 135 million people," the President said.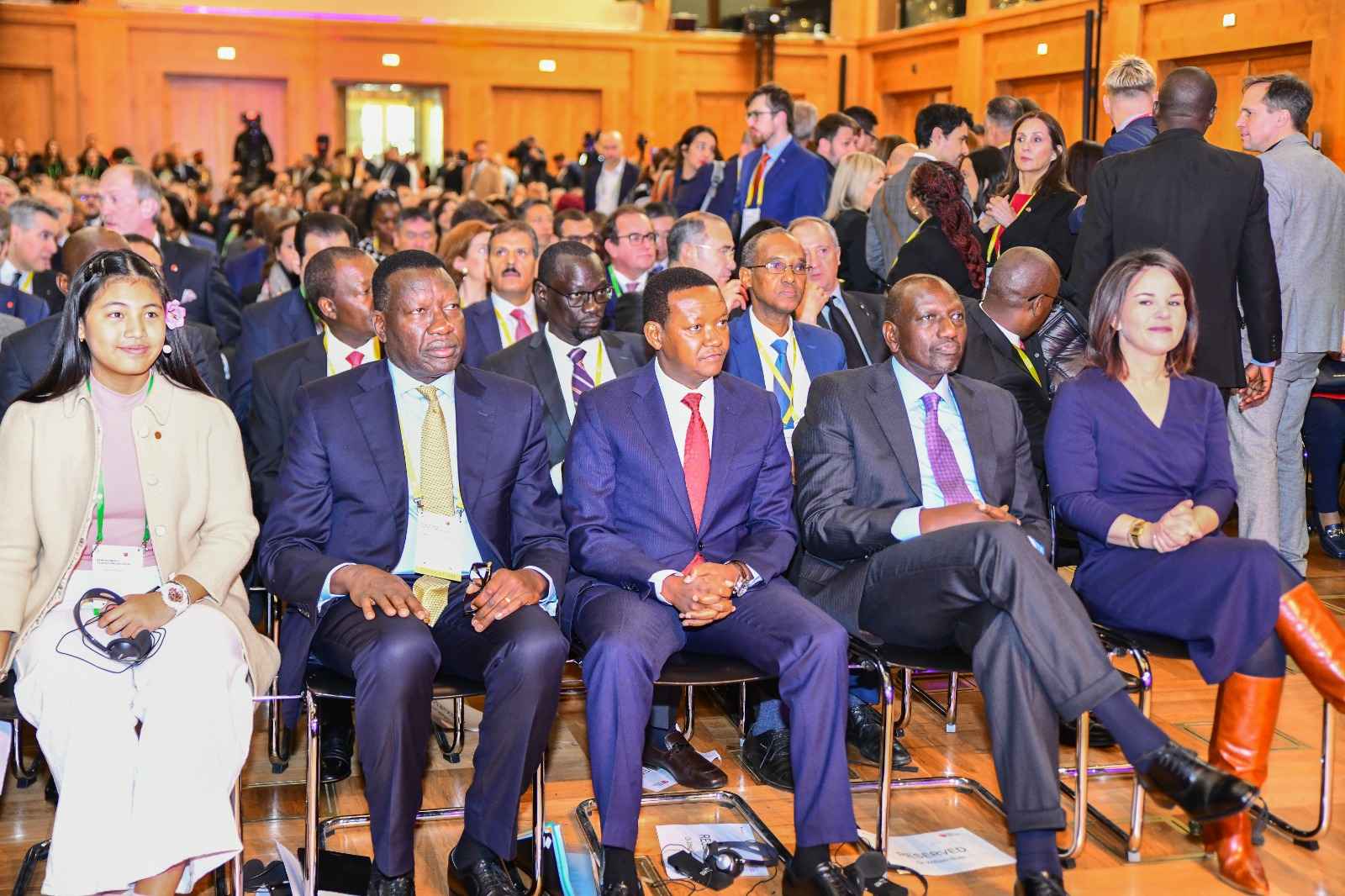 Ruto explained that Germany has robust, longstanding and time-tested democratic credentials, which Kenya can benchmark from to build vibrant institutions and creating synergies.
MP for Baden-Württemberg, who is also the acting Chair Committee on Economic Cooperation and Development Christoph Hoffmann, observed that there are huge areas of cooperation between Kenya and Germany that must be exploited for the benefit of the people.
"Germany is an anchor of democracy in Europe and the world. Kenya is a front-runner in innovation, digital connectivity, conflict resolution and green energy. We stand to gain a lot from our friendship," said Former State Secretary of Ministry of Economic Cooperation and Development who is also the President of German Africa Foundation Uschi Eid noted that
She told the meeting that future-oriented strategic partnerships are a necessity.