High Court Judge Hedwig Ong'undi has referred the petition challenging the appointment of 50 Chief Administrative Secretaries (CAS) by President William to Chief Justice Martha Koome.

In her ruling on Friday, March 31, Justice Ong'undi stated that the case has raised serious questions.
"I find that this matter will answer to a number of issues for the posterity of our nation and jurisprudence so the best way forward is to refer this matter to the Chief justice for empanelment of the bench to hear the matter," she said.
Justice Ongundi questioned the power of the President in establishing offices in the Public Service Commission (PSC).
"This brings to play the interpretation of article 234 of the constitution what the law says about the creation of offices in the public service and the juridical of this court in hearing an employment matter is also being challenged," said Justice Ong'undi.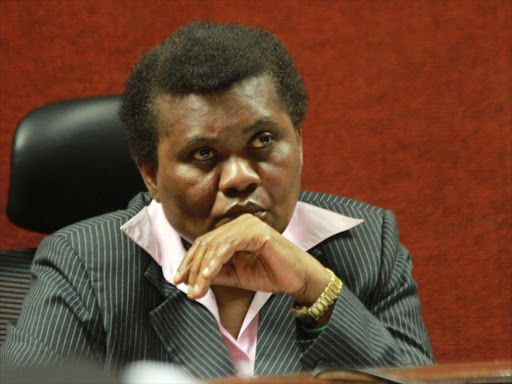 She also extended interim orders barring the CASs from assuming office or receiving any benefits from the government until the case is heard and determined.
Justice Ong'undi first issued the orders on March 24 after the Law Society of Kenya (LSK) and the Katiba Institute sued President Ruto and the Head of Public Service over the creation of 50 CAS positions.
"At the time of their application, only 23 vacancies lawfully existed. Through the unilateral decision by PSC to unconstitutionally and unlawfully create an additional 27 positions, there exist serious doubts as to the legality and irregularity of their appointments," the petition read in part.