The wife of the Deputy President, Pastor Dorcas Rigathi, noted on Friday that marriage works, but only when intentionally worked on by the couple.
She spoke during the Golden Jubilee celebrations of the marriage between Bishop William and Rev. Rebecca Tuimising at Deliverance Church along Langata Road, Nairobi County.
"Today's event is a testament that marriage works, but it must be worked on," said Pastor Dorcas.
She noted the promises exchanged by the couple as they renewed their vows to one another during the special service.
"They (the Tuimisings) have said they will submit more, love each other more, be more open, and they will tolerate each other when they make errors. I pray this is what will happen to all of us until we get to the Golden Jubilee," said Pastor Dorcas.
Bishop Tuimising steered Deliverance Church during its formative years in Kenya, which today boasts of hundreds of churches and thousands of congregants.
Pastor Dorcas also said she was looking forward to a long life married to Deputy President Rigathi Gachagua.
"At 35 years of marriage, I still look forward to 50 years of marriage," she said.
Others present during the celebrations were Apostle Joe Kayo, Archbishop Arthur Kitonga, Rev. Judy Mbugua, Bishop Ben Nzioka, Dr. Tabitha Nzioka, and Bishop Samson Oladaro, among others.
The event converged two aspects of the agenda of the Office of the Spouse of the Deputy President (OSDP), chaplaincy and family values, with the other pillars being the boy child, widows, orphans, and persons with disabilities (PWDs).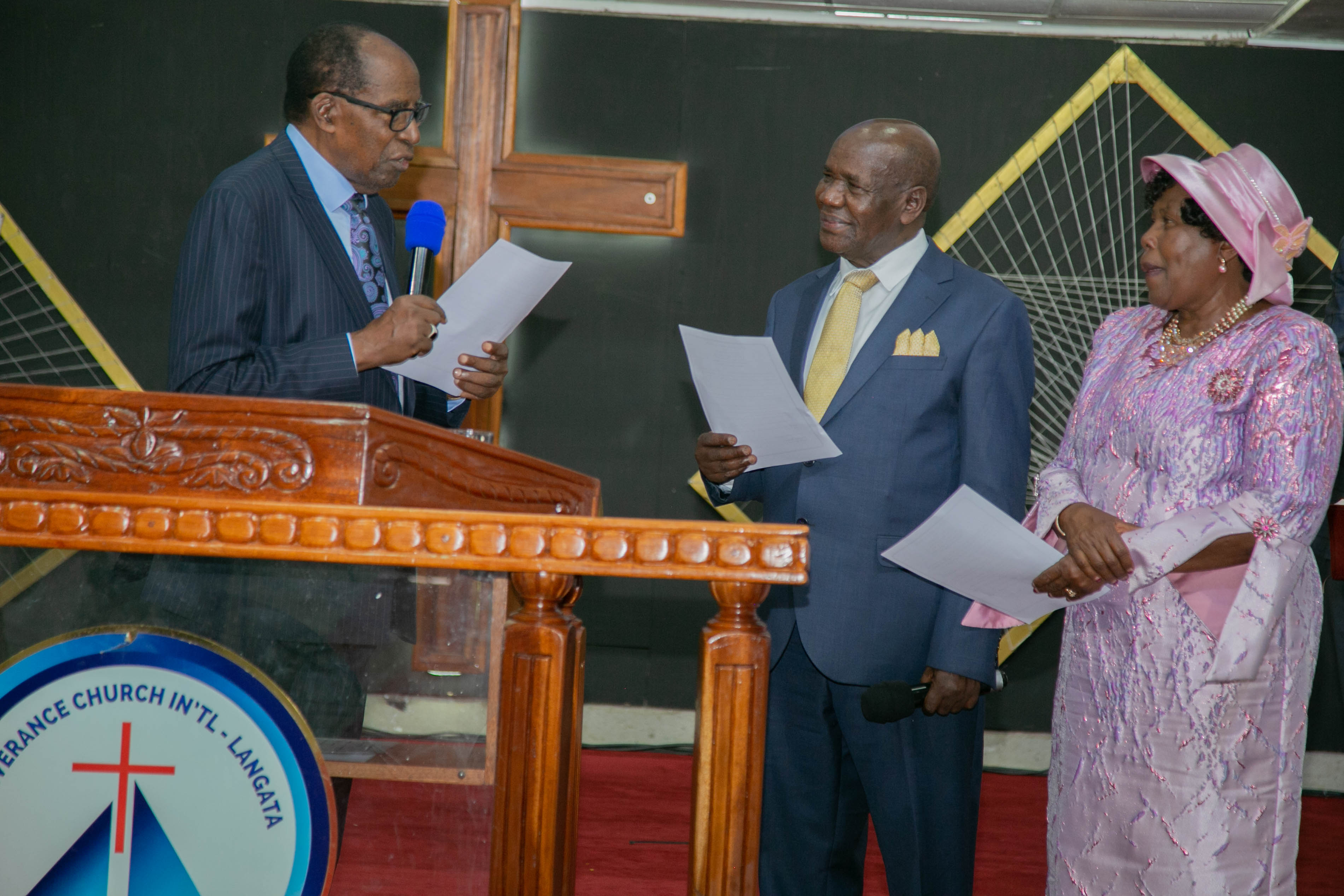 Under the pillar of chaplaincy and family values, Pastor Dorcas seeks to encourage strong marriages and families across the 47 counties in Kenya.
Pastor Dorcas has expressed a special interest in encouraging the police to solemnize their marriages through the holding of mass weddings that are less expensive but fulfill the purpose of uniting families.
Pastor Dorcas has also been vocal against the spread of LGBTQ behaviour in Kenya.
She said the wayward foreign practice was not only immoral but also an abomination in the scriptures and a taboo according to African traditions.