Nation Media Group has announced a major restructuring of its top leadership ahead of its bid to enhance efficiency in the media market.
The restructuring resulted in big names landing promotions at the media house.
Among those who were lucky to move to new roles is the company's multimedia editor Oliver Mathenge.
The season Seasoned Editor has been appointed Managing Editor (Audiences and Engagement) at NMG.
In his communication, Group's editorial director Joe Ageyo said Oliver has been a key player in their digital transformation agenda.
"He has been very instrumental in driving our digital agenda. He is going to be our 'chief evangelist' in this whole idea we got. Once again congratulations Oliver," Ageyo said.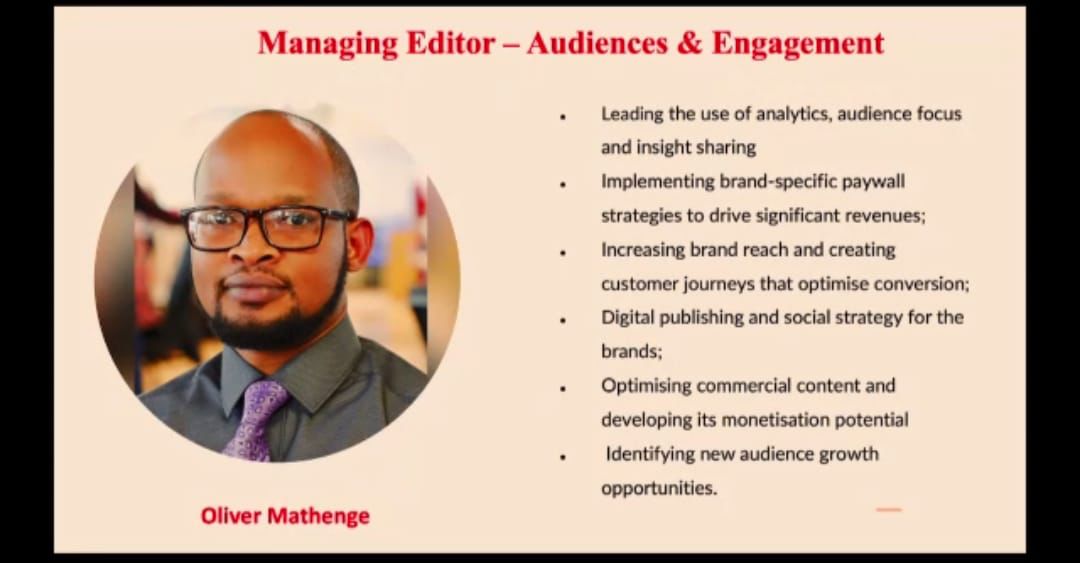 Oliver boasts of 16 Years of experience in Media with a majority of the years being spent reporting political and current affairs.
He will lead the use of analytics, audience focus, and insight sharing and implement brand-specific paywall strategies to drive significant revenues.
Mathenge is also tasked with increasing brand reach and creating customer journeys that optimise conversion. He will further lead digital publishing and social strategy for the brand.
He will also optimise commercial content and develop its monetisation potential and identify new audience growth opportunities.
The restructuring also saw James Smart, a news anchor, appointed to the Managing editor (Newsroom production) position.
He has been the host of the popular NTV Show With All Due Respect (#WADR) and will in his new role ensure content is produced within timelines.
He will also work with Mathenge, Managing editor audiences and engagement to test and optimise output.
He will also be sharing learning and best practices to raise editorial standards. Smart will further offer leadership of diverse production teams, and be responsible for the quality and legal control of the output.
Smart will equally be responsible for editorial branding (visuals across certain strands e.g elections and big sporting events.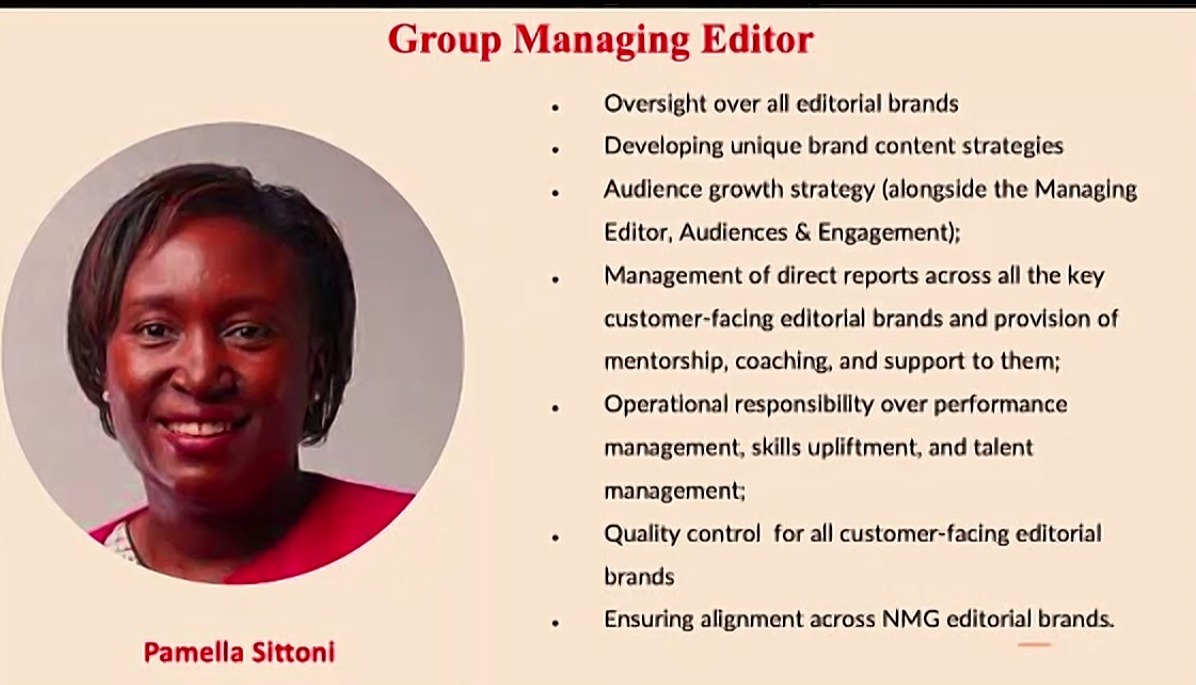 In the changes, Pamella Sitoni has been appointed to the role of Group Managing Editor. She will oversee the development of unique brand content strategies.
"Pam is going to have oversight on ensuring there's great alignment with all our brands," Joe said on Pamella's appointment.
Veteran journalist Elias Makori has been appointed Lead Editor, of Sports and Integration projects.
Makori, who is the longest-serving NMG staffer, has been instrumental in helping the Group achieve various editorial and commercial milestones.
Washington Gikunju, has been appointed as the Managing Editor (Planning and Newsdesk) and will be responsible for the delivery of daily breaking news and forward planning.
Bernard Mwinzi has been appointed the Managing Editor (Content Hubs).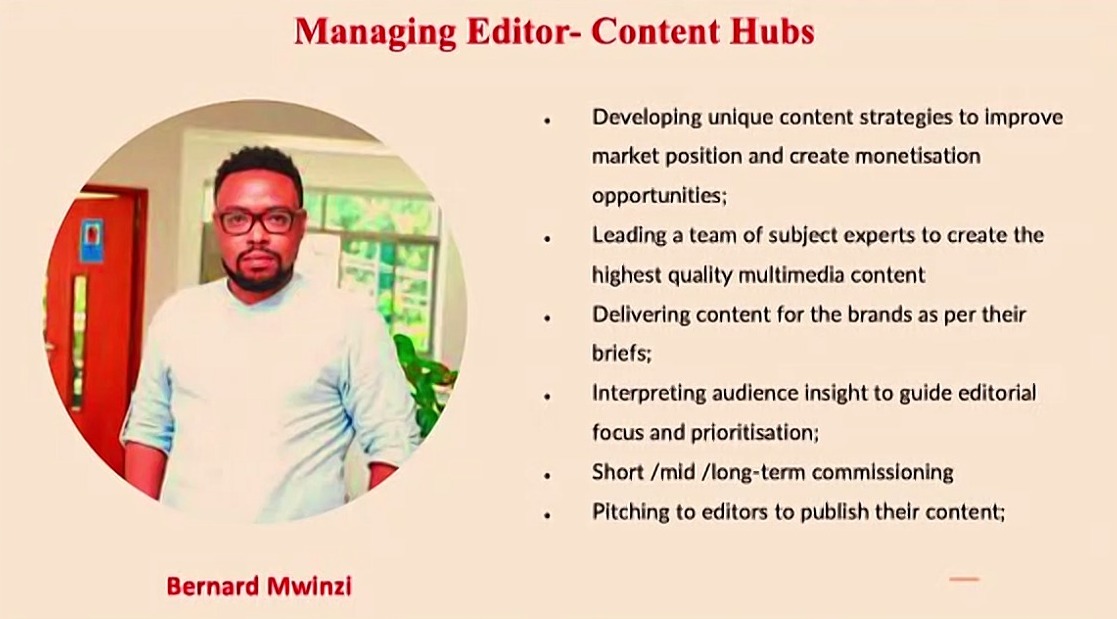 He will be in charge of developing unique content strategies to improve market position and create monetisation opportunities.