The Intergovernmental Authority on Development (IGAD) on Sunday, April 16 held a virtual meeting where they called for an immediate cessation of hostilities between the warring parties in Sudan. 
The leaders called on the Transitional Sovereign Council General Abdel Fattah al-Burhan and General Mohamed Hamdan Dagalo to stop the war and return to the negotiation.
During the meeting, IGAD resolved to send Presidents William Ruto, Salva Kiir, and Ismail Guelleh at the earliest possible time to reconcile the conflicting groups in Sudan. 
They Presidents mentioned that stability in Sudan is key to the social and economic stability of the region.
The leaders also asked the two groups to provide a safe corridor for humanitarian assistance in Khartoum and other affected towns.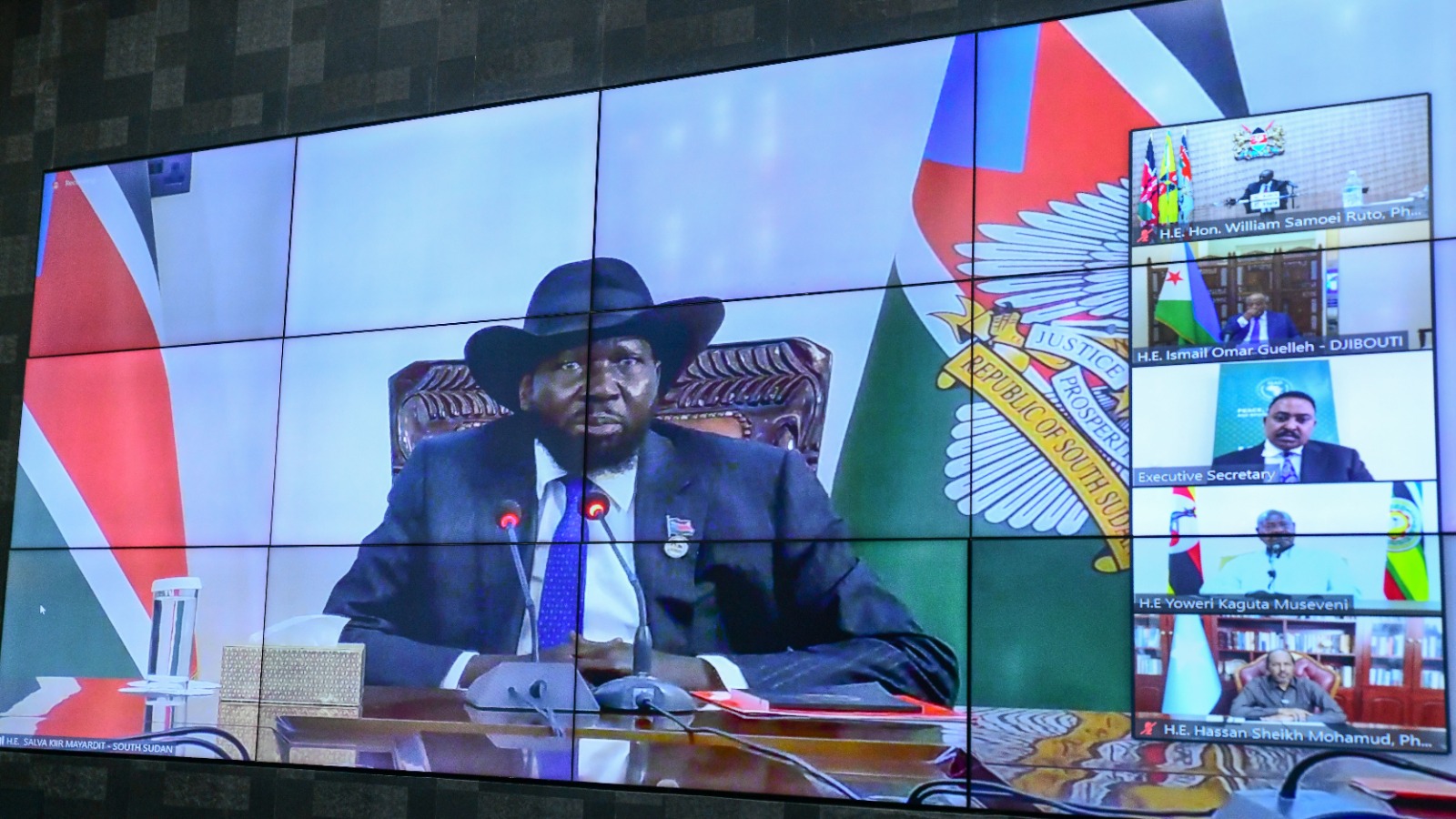 The Presidents who joined the meeting included William Samoei Ruto (Kenya), Presidents Salva Kiir (South Sudan), Yoweri Museveni (Uganda), Ismail Omar Guelleh (Djibouti) and Hassan Sheikh Mohamud (Somalia) for a virtual meeting of Heads of State to discuss the crisis. 
Fierce clashes have been reported across Sudan as fighting between rival armed factions continues to spread.
Violence between the army and a paramilitary group called the Rapid Support Forces (RSF) continued for the third day on Sunday. 
Nearly 100 people have been killed, a doctors' union said, and one estimate put the number of injured at 1,100. Both sides claim to control key sites in the capital Khartoum.