Kenya's Foreign and Diaspora Affairs Cabinet Secretary Alfred Mutua has hinted at Nairobi's plan to deploy police troops to Haiti.
In a conversation with his Canadian counterpart Melanie Joly, Mutua revealed that they assessed the worrying political status quo in the Caribbean country, stressing the need for the concerted efforts to stabilise it.
Haiti has been in turmoil since 2021 when its then president Jovenel Moise was killed.
To take over from him would be Ariel Henry who a majority of citizens do not recognize; he was not elected into the office.
Gangs have taken advantage of the situation to infiltrate towns and localities terrorising civilians.
To deal with the situation, Mutua announced that Kenya would partner with Canada in sending police officers to help quell the situation.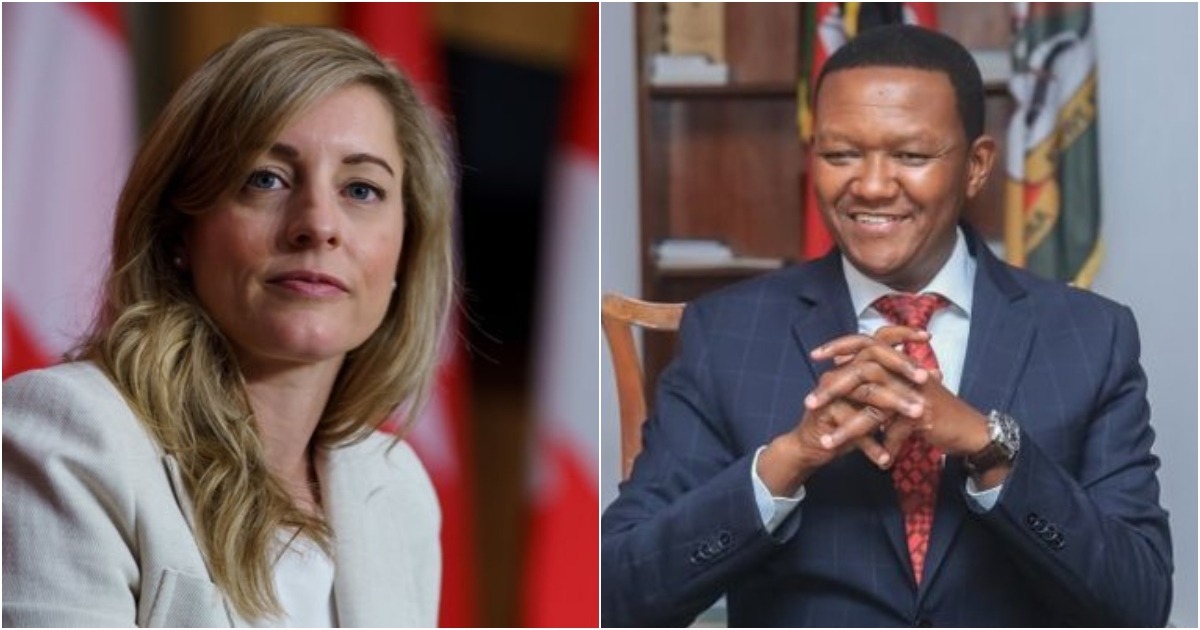 "We reviewed Haiti's situation where gangs have made towns and peoples' lives unbearable. In this regard, Kenya has offered to send police officers to assist in stabilizing the country. Canada is one of the nations at the forefront in supporting Haiti's process towards stability," said Mutua.
The move has however not sat well with Kenyans who argued the troops should be charged with dealing with the insecurity menace in select parts of the country.
They wondered why the government would rush to help foreigners when compatriots, say in North Rift, are being terrorised by bandits.
Below are some of the reactions;
Bandits wamewashinda and you are here telling us that you are donating security officers to Haiti as if Kenyan streets are safe

— Bonareri Moke Mat (@moke_mat) April 22, 2023
Why can't we first deal with the bandit situation in West Pokot, Samburu, Marsabit & others? Or Kenyan lives do not matter?

— Ahmed kafia (@ahmedinajadosam) April 23, 2023
Are you kidding us? We're sending @NPSOfficial_KE to Haiti? Do we have surplus?

— Opiyo Ogaya (@OgayaOgaya) April 22, 2023
Mko na jokes sana. First stabilise kanairo where people get robbed in broad daylight and where gangs rule the slums.

— tito (@tituskimanthi) April 23, 2023
First deal with the baringo bandits, then we can talk about sending trigger happy police to a foreign country.

— Erick (@Erickmwangiii) April 23, 2023