Senator Ledama Olekina now says President William Ruto has convinced the Kenya Kwanza Parliamentary Group to pass the contentious Finance Bill 2023. 
The Bill proposes radical measures that President Ruto seeks to use to raise revenue to turn around the economy.
Ledama said Ruto, who held the parliamentary group meeting on Monday managed to woo his MPs to back the bill despite the massive opposition on the same.
Ledama has now warned Kenyans to brace for tougher times following the developments.
"Ni kubaya Wa Kenya! The current occupier of the house on the hill has convinced his troops to "kill" Kenyans bypassing the Finance Bill. Instead of building our country, we are setting the stage of robbing it! Say no to taxation without adequate representation. We are in deep shit!," the Senator tweeted. 
Media Owners Association, the opposition, the Federation of Kenya Employers, and the ACK are among the groupings that have opposed some of Ruto's tax proposals.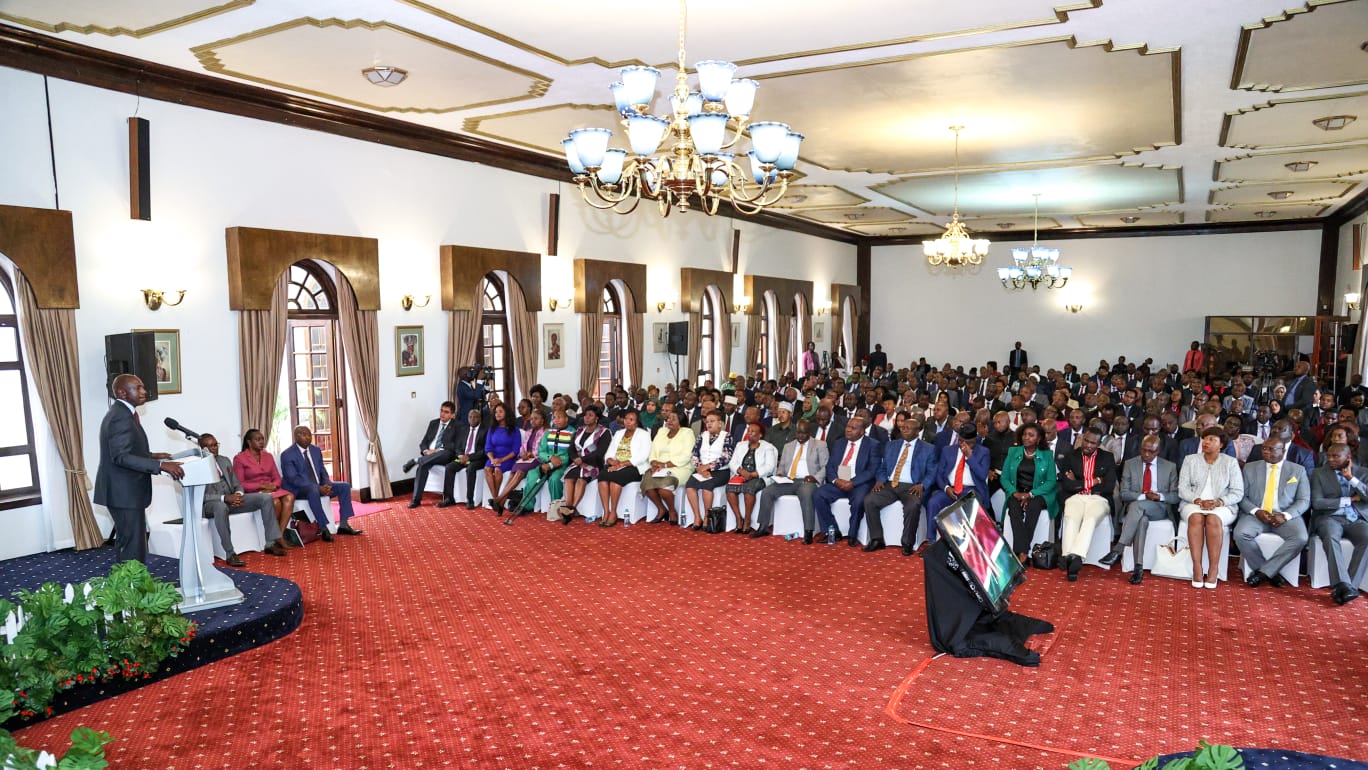 Key proposals raised in the bill is the 3 percent housing levy that will see the amount collected used to construct affordable housing projects.
MOA chairman Agnes Kalekye says the tax measures would worsen the cash-flow situation for the sector, saying it is already straining to net revenue.
The media owners further want several sections of the Finance Bill, 2023, including the bid for a three percent Housing Fund levy re-looked, as well as the proposed increase of income tax to 35 percent for salaries beyond half a million.

"A good number of our members are already suffering cashflow constraints due to the two percent withholding VAT (WhVAT). An additional 5 percent WHT would cripple our industry," Kalekye said.
Media owners further hold that administering the tax would be burdensome as most of the clients who buy advertisements – classifieds, adverts or obituaries, are walk-in customers.
"Managing a withholding tax with members of the general public would be extremely burdensome and may lead to significant tax leakages," MOA said through Kalekye.