Former president Uhuru Kenyatta is in Nigeria to grace the inauguration of president-elect Bola Ahmed Tinubu.
The event will be held in Nigeria's Abuja capital on Monday, May 29.
To precede the swearing-in was the presidential inauguration lecture held on Saturday, May 27.
Uhuru was given a chance to address the gathering in which distinguished personalities, among them outgoing President Muhammadu Buhari, were in attendance.
During his speech, Uhuru took it upon himself to diagnose some of the challenges impeding African growth.
According to him, negative ethnicity, religious discrimination and corruption were the key enemies of the continent's development.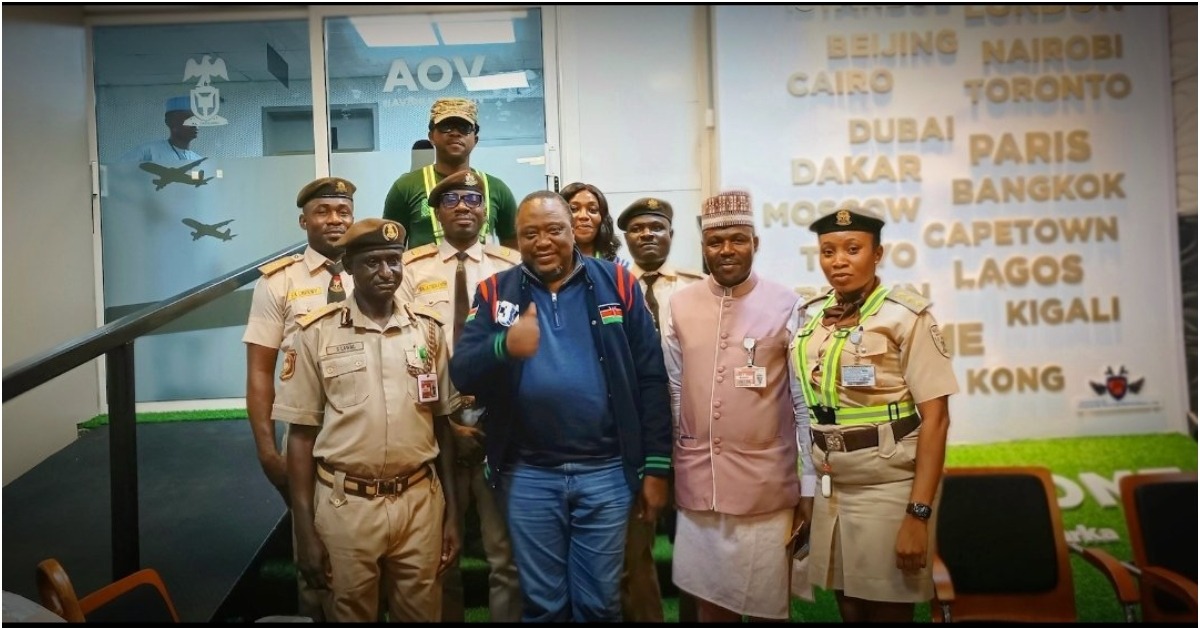 He called on those in positions of power in the continent to embrace unity and shun any form of discrimination that would be a hindrance to the growth of the continent.
Tinubu, the candidate of Nigeria's ruling party, the All Progressives Congress, won the presidential election on February 25.
The candidate who had the backing of the state amassed over 8.7 million votes.
He is the former governor of Lagos State; he becomes Nigeria's 16th president since independence.