Cabinet Secretary for Interior Kithure Kindiki on Wednesday Morning toured Isebania in Migori County to assess the security situation following a series of violence witnessed in the country.
This comes after irate residents stormed the Isebania police station to protest the murder of businessman Moses Mwangi.
The storming of a police station saw five people killed by police officers.
"In Isebania, Migori County to address security concerns following last week's attack on the local police station by mobs armed with crude weapons, leading to confrontations in which five people were fatally injured and scores of civilians and police officers injured," he said.
During his tour, the CS held a meeting with the Nyanza Region and Migori County Security and Intelligence Teams.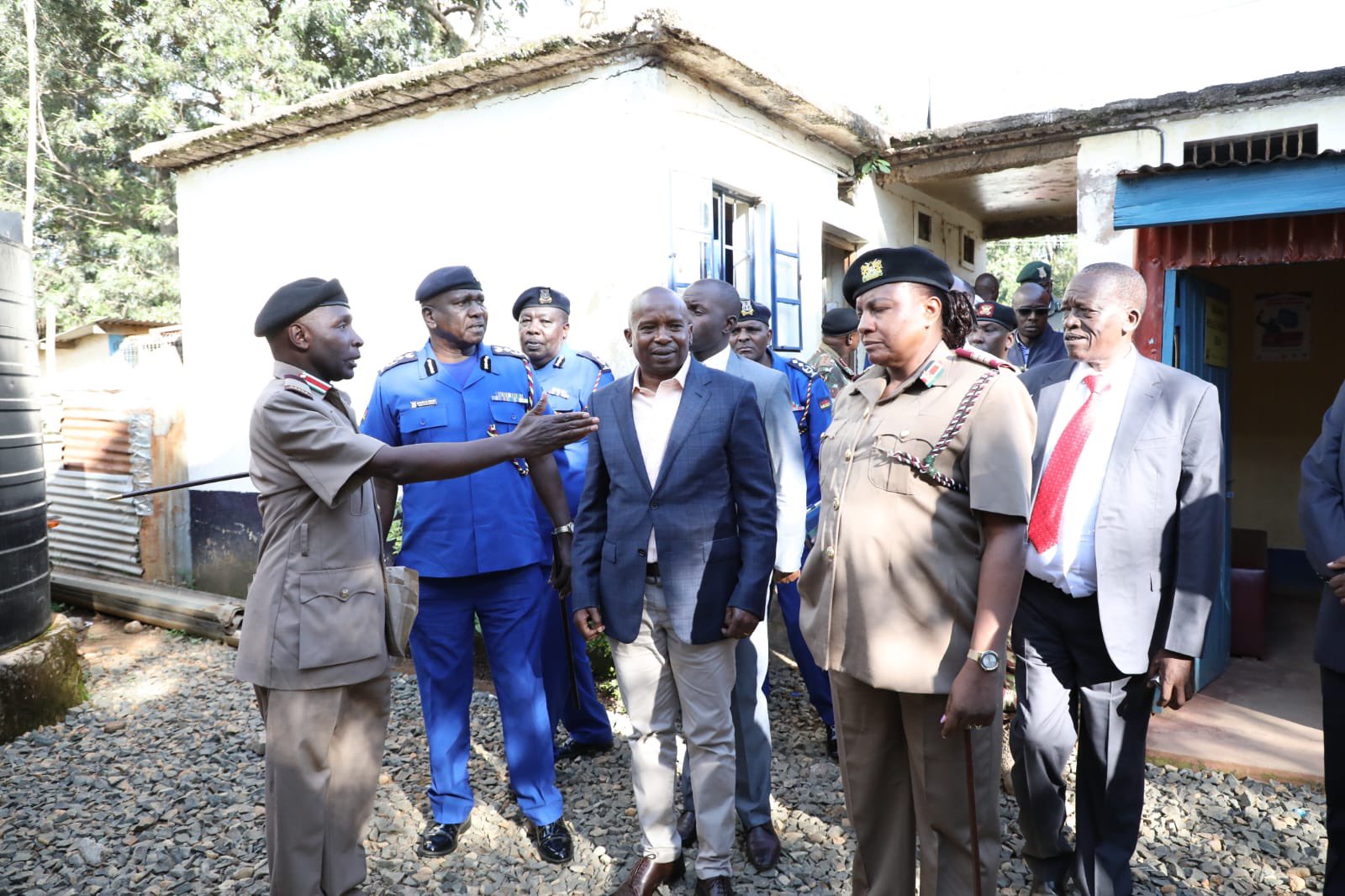 The CS condemned the storming of the police station saying acts of violence, looting, and destruction of property cannot be entertained or tolerated.
Locals last week marched to Isebania Police Station in Kuria West Sub-County over the killing of a local businessman Mwangi.
The group marched to the station on Thursday carrying Mwangi's body prompting a fierce clash and shooting that left five dead.
The incident allegedly occurred as police officers from Isebania Police Station attempted to restore peace through a public order management operation.
IPOA said section 25 (1) of the IPOA Act, demands that "the Authority shall investigate any death or serious injury including death or serious injury while in Police custody, which is the result of Police action or were caused by members of the Service while on duty."
Chair Anne Makori said they dispatched a Rapid Response Team to launch investigations into the deaths and injuries.