President William Ruto has launched the Hustler Group Loan, which will enable Saccos to access loans.

Speaking on Thursday, June 1 during the Madaraka Day celebrations in Embu, Ruto stated that the product will help groups overcome exclusion in participating in social economic amenities.
"I am delighted to announce that today, during this celebration I shall be launching the second product of the Hustler Fund which is aimed at facilitating people to access funding through groups," Ruto announced.
He added, "The second product of the Hustler Fund will usher our unique collective-driven competitive market enterprise to the online domain to promote inclusion the Hustler Fund is going to deploy groups such as chamas and Saccos to overcome exclusion and barriers to participate in credit savings, social security, health insurance, and other social economic amenities."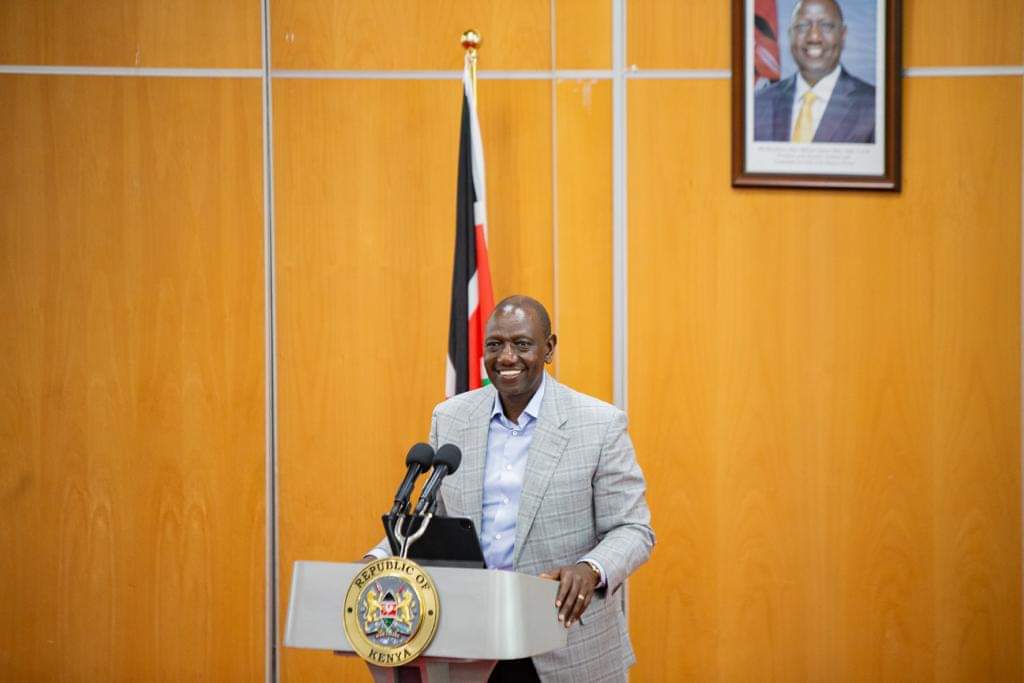 The Head of State noted that credit score will determine the amount of money groups can access from the fund.
President Ruto at the same time noted that the Hustler Fund transactions stand at 42.5 million with 20.2 million Kenyans borrowing Ksh 30 billion.
"The total number of digital transactions in the Hustler Fund stands at 42.5 million through which 20.2 million Kenyans have accessed nearly Ksh 30 billion and repaid close to Ksh 20 billion with 7 million Kenyans being constant and repeat customers," he stated.
The President further stated that the Hustler Fund has seen Safaricom enroll two million new subscribers in their financial ecosystem.