Deputy President Rigathi Gachagua has exuded confidence that the controversial Finance Bill 2023 will pass in the National Assembly.
The bill which is has been the bone of contention among Kenyans across the political divide is currently subjected to compatriots for their views before it is tabled in parliament.
Speaking in Kitui County on Saturday, June 3, the deputy president said the sailing of the bill would be necessary given the works and other responsibilities the government is undertaking.
He is nevertheless assured that the bill will be adopted given the power the Kenya Kwanza faction wields in parliament.
"You can't say you should not be taxed yet you want the government to provide you with water, good roads, and schools to be built.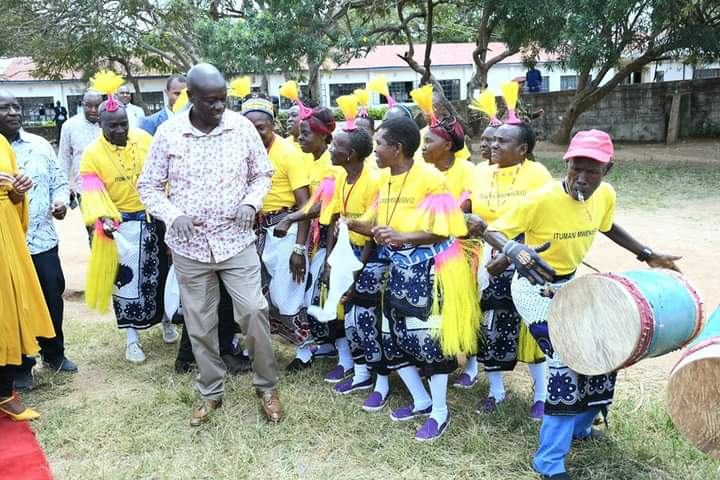 That is double speak. The truth is that we must collect tax to finance our development and recurrent expenditures," he said.
Rigathi further explained that it is out of the revenues collected as taxes that more teachers would be employed and school infrastructures improved.
"As much as we are politicking, we must collect taxes because if we don't there will be no development. But the bill will pass because we have the numbers," he said.
Those with reservations on the bill are decrying several provisions that appear to be introducing new taxation.
To elicit reactions has been the Housing Fund proposed therein.
It is stipulated that salaried Kenyans would be required to remit 3% of their monthly basic pay to create a pool of funds that would be used to put up affordable houses for non-housed Kenyans.
The opposition has swore not to allow the bill pass.
Former prime minister Raila Odinga has been of the opinion that it would overburden Kenyans who are already putting up with a high cost living.
Busia senator Okiyah Omtatah has also filed a case challenging the bill.